Oakville-based start-up launched first robo-advice life insurance platform last week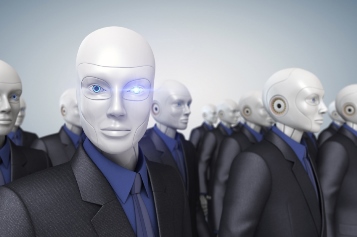 The life and health insurance industry is constantly searching for ways to make products more accessible for everyday consumers. Countless hours are spent researching why life insurance rates are declining across North America, and education and convenience are two topics that usually come up. People are either confused by insurance policies or put off by the application process, which means foregoing coverage in many cases.
It's an ongoing issue for the industry but there are clear signs of progress – the rise of simplified issue insurance is clearly reflective of a drive to make insurance easier to purchase.
Enhancing digital capabilities is another priority for the major providers, but that's a process that takes time. That isn't the case for the industry's disruptors, start-ups that are fleet or foot and can change direction much easier than a huge institution like a Manulife or Great-West. Invisor, the robo-advice platform founded in 2014 by Pramod Udiaver and Dan Poole is one such example.
Last week the company launched Invisor TermLife Insurance, the first digital insurance offered by a Canadian robo-advisor. The product will be underwritten by the Teachers Life Insurance Society and has already attracted the attention of the industry giants, reveals Poole.
"This has piqued their interest for sure," he says. "We can respond quickly to feedback from clients and partners and make changes in minutes rather than production cycles that take weeks or months. That's our competitive advantage and we will continue to leverage that and look for partners like the larger insurance companies who would value that."
The Invisor COO is confident this product will gain traction in the insurance space. The platform offers term-life insurance with coverage from 10 to 40 years, providing face amounts of anywhere up to $500,000. As the application process is carried out online, consumers will also be able to find out if they have been accepted for coverage almost immediately. Such a turnaround is sure to prove attractive to people that were previously put off by a 30-day underwriting process. Another feature is that certain conditions won't necessarily lead to a rejection, rather there is room to maneuver when it comes to policies.
"One difference with this product is that is offers rated policies," says Poole. "A lot of online simplified issue policies are either accepted or declined, but Teachers Life will actually underwrite and issue the policy on a rated basis."
Related stories:
Canadian robo-advisor launches digital life insurance service
Simplified issue platform proving popular across range of products