Changes in the advisory business present plenty of challenges and opportunities, especially for independent advisors, says Sun Life Sales Tools director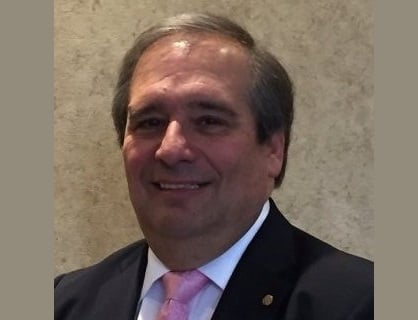 In Johnny Chiello's position as director CSF Sales Tools at
Sun Life Financial
, the relationship between provider and advisor is imperative. The insurance giant usually takes on between 700–800 advisors each year, although he admits that number may change in the years to come as the full implications of CRM2 come into play. Speaking at the recent Advicent conference in Toronto on the future of the advisory business, Chiello revealed that the costs associated with more stringent compliance rules would likely mean those going it alone would lose out.
"It is going to become increasingly difficult for independent advisors to survive," he says. "It will go one or two ways – either independent advisors join the large corporate models that have everything in place, or 15–20 advisors will group together and use their own MGA, but that has a huge start-up cost."
Sun Life in contrast – an organisation with a 151-year history and a global presence – has economies of scale that mean increased regulation can have advantages regarding product development.
"Everything that has changed from a compliance prospective in life insurance has absolutely helped us in distribution to put in place the right process and the right products for advisors," says Chiello.
Joining Sun Life in 1993, the Quebec native has risen through the ranks at Sun Life after starting out as a help-desk consultant. Later, he developed his expertise for product development by training advisors in how to use Sun Life's suite of tools. Now his remit involves maximising productivity when it comes to the company's sales tools and technology. In this respect, seeking the leading lights when it came to technology was an obvious starting point.
"In the distribution channel, my role is to provide advisors with the tools they need to do their job," he says. "We had a big shift in our technology 7–8 years ago when we decided we really had to start building. We are not software developers, so we made sure to partner with the best."
The best in this case meant Salesforce, the world's number one in customer relationship management software, as well as Advicent's NaviPlan financial planning application. Those programs are instrumental in the smooth running of the provider-advisor-client process, according to Chiello.
"You need tools that can fully service your clients – that's the foundation and I believe we have the best tools in the Canadian market," he says. "Now it's all about integration, and addressing as many problems as possible. We have to ask how can we provide tools to the advisor that brings the clients to them."
Insurance and financial services are clearly in a state of flux, which presents major challenges, but also plenty of opportunities for advisors. CRM2 and the constant evolution of technology is a prime example of a development that has both negative and positive implications. For Chiello, supporting advisors as they make this transition will be a prerogative for Sun Life and its peers heading forward.
"Change is never easy, so there is always fear. There is just so much coming at advisors now between regulation and product changes. They may use our models, but really they are running their own businesses. We are partnering with them to try and alleviate some of those challenges."
Related stories:
Engineering success in wealth management: Sun Life SVP on insurance's evolution

Sun Life launches new business area to expand in digital health