Life and health: Study estimating wait times suggests another Covid-19 expense to add to the pile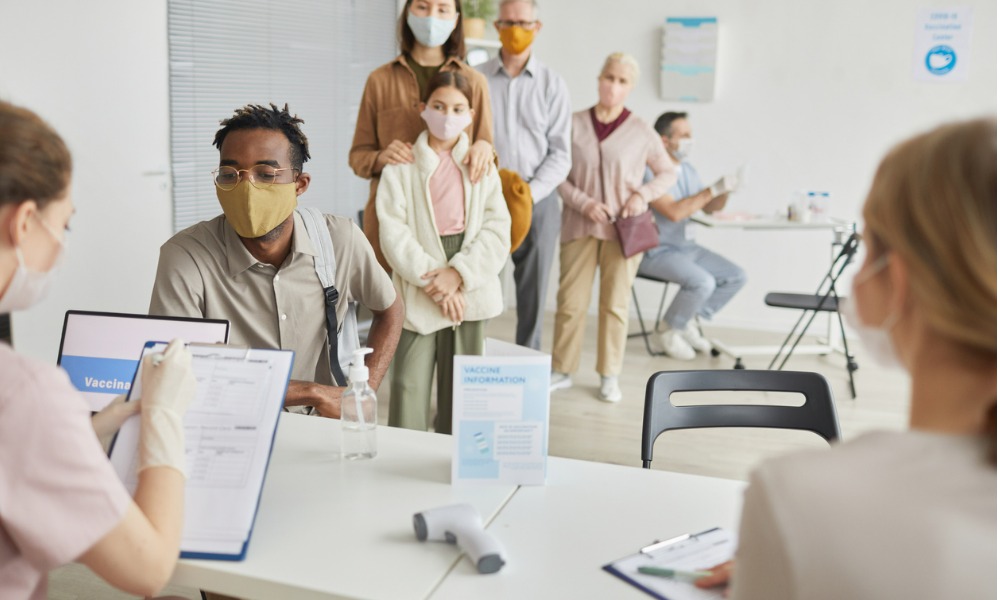 The COVID-19 pandemic cost Canadians about $4.1 billion in missed earnings and productivity while they awaited medical procedures in 2021. That's another expense for the books, according to the Fraser Institute, a think tank that advocates for free markets and less government.
The study estimated that 1,425,515 Canadians waited an average of 14.5 weeks for treatment, which cost them $2,848 each. And this was only during the work week. When leisure hours were added (and sleeping time was excluded), the total cost of the wait time was estimated to be $12.4 billion per year, or $8,706 per patient, according to the report's authors.
"This estimate only counts costs that are borne by the individual waiting for treatment," Mackenzie Moir and Bacchus Barua said in a research note on April 20.
"The costs of care provided by family members (the time spent caring for the individual waiting for treatment) and their lost productivity due to difficulty or mental anguish are not valued in this estimate," they added. "Moreover, non-monetary medical costs, such as increased risk of mortality or adverse events that result directly from long delays for treatment, are not included in this estimate."
The Fraser Institute has been tracking medical wait times in Canada for a long time. According to the think tank's latest research report, the median duration from specialist to treatment was 14.5 weeks in December 2021, 2.4 weeks longer than in 2020.
The authors calculated that the duration between a referral from a general practitioner and treatment in 2021 was 25.6 weeks on average, up from 22.6 weeks in 2020 and the longest in the survey's history.
Plastic surgery, gynecology, opthalmology, otolaryngology, general surgery, neurology, orthopedic surgery, cardiovascular surgery, urology, internal medicine, radiation, and medical oncology, as well as a residual category, were all included in the study.
The orthopedic surgery category had the greatest waiting expenses at $837,139 on a nationwide level. This was followed by ophthalmology ($573,447), otolaryngology ($399,930), general surgery ($249,233), and internal medicine ($183,052).
The estimated cost of waiting for all twelve medically necessary health services for 2021 amounted to $4,059,749.
"Long healthcare wait times mean lost wages and a reduced quality of life for patients," Barua said. "While combating COVID-19 certainly requires our immediate attention, we may need to consider policy options that can benefit all patients and alleviate strain on our public health-care system."