Insurance advisors will be facing more competition as advisors push segregated funds to try and get around CRM2 regulations.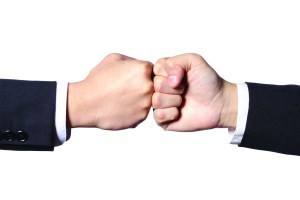 More and more financial advisors are ditching mutual funds and getting their life insurance license to sell segregated funds and flout CRM2 changes.

"I have heard on the street of that practice," said Christopher Dewdney, financial security advisor at DWL Financial Services, where every advisor is dual licensed. "It's a major issue. The vested interest of the advisor should be that of the client, not of commission. I don't agree with it. The majority of the industry would not agree with it. But the reality is it's happening and it will probably continue to happen."

The regulatory changes that are coming in July 2016, will force advisors to disclose mutual fund fees and performance, but CRM2 doesn't mandate disclosure on fees or product performance in terms of segregated funds. MFDA advisors have long complained that leaving segregated funds off of CRM2 is a contradiction.

Worryingly for insurance advisors, the popularity of segregated funds are on the rise, perhaps drawing more nefarious players.

In March 2015, overall net assets in segregated funds reached $113.1-billion compared with $104.3-billion a year previously, according to an Investor Economics monthly Insurance Service Advisory report.

Also March 2015 was the highest monthly tally of net sales for segregate funds dating back to February 2012, with $243-million sold compared with $144.1-million in March, 2014, according to a recent Desjardins Securities report.

"First of all I think segregated funds are a great product," said Dewdney. "I think mutual funds are a great product. It really depends on the client and the situation. Let's not forget that although seg funds have a higher MER, they also potentially provide creditor protection, there are built in guarantees on the funds and then also they bypass probate and estate. Seg funds could absolutely be the right recommendation, despite the higher fee associated with it."

The trend of increased segregated fund sales could continue to creep upwards with many investors seeking stability in their portfolios. According to a recent Sun Life poll, 98 per cent of Canadians feel it is important to have some form of guaranteed income during their retirement years.

"The people that should be watching this are the dealers because if you have a number of advisors and you see this practice increasing then you're going to have to reprimand those individuals and be proactive," said Dewdney.