New research from LIMRA shows that the vast majority of insurance providers will be using automated underwriting within a few years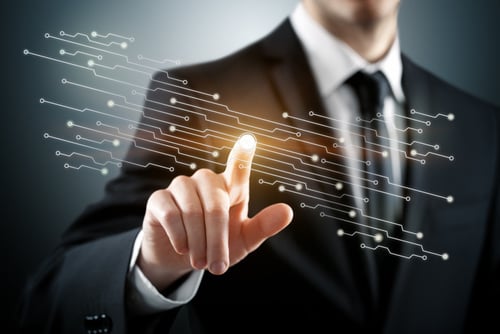 As life insurers work to reduce turnaround times for issuing policies, automated underwriting is growing in prevalence across the industry. According to newly released data by LIMRA, half of life and health insurance insurers are now using automated underwriting, with 41% planning to do so.
It entails a considerable investment by firms, but the long-term advantages are clear. LIMRA's study showed that almost three quarters of companies using automated underwriting reduced the time it takes to issue policies. Making life insurance more accessible for consumers is a major goal for the industry, as it seeks to reverse years of decline in prevalence rates.
Mary Art is a researcher with LIMRA, and the recent data comes as little surprise given the industry's shift in recent years. Automated underwriting will be ubiquitous among providers before too long, she believes, although presently most firms are dipping their toe before fully diving in.
"Within life insurance, most companies set limits in terms of face amount and ages with automated underwriting," she says. "They start out small, and then expand their programs as they feel comfortable and test their models. A company may start out with younger ages, and then as they feel more comfortable in terms of claims and lapses, they can actually expand their program to older ages."
Another consideration is the type of products being issued and the distribution model. While some insurers do use automated underwriting for complex policies in universal life and whole life, the majority are still testing the model before fully committing to using it with their full suite.
"Automated underwriting is relatively new at companies, so they are still building their models," she says. "They might start with their captive sales force and then expand to the independent sales force. They also might start with a small group of term life policies, then extend to other product lines."
Although technology is undoubtedly changing the industry massively, barriers remain to rolling out automated underwriting in full. According to LIMRA, the three most common challenges for insurers include, having adequate human resources, working with legacy systems, and the continual need to update algorithms. For that reason, the human version of the underwriter will be around for some time yet, explains Art.
"The process varies from one company to another," she says. "Some use a full underwriting process where they run everything through their algorithm, then choose whether to accept the risk. Others might just run information through their algorithm, then still have their underwriter review it."
Related stories:
Confused millennials are foregoing life insurance, shows new LIMRA study
Life insurers going mobile in greater numbers, says LIMRA study