Positive performance driven by profits in both U.S. and Canada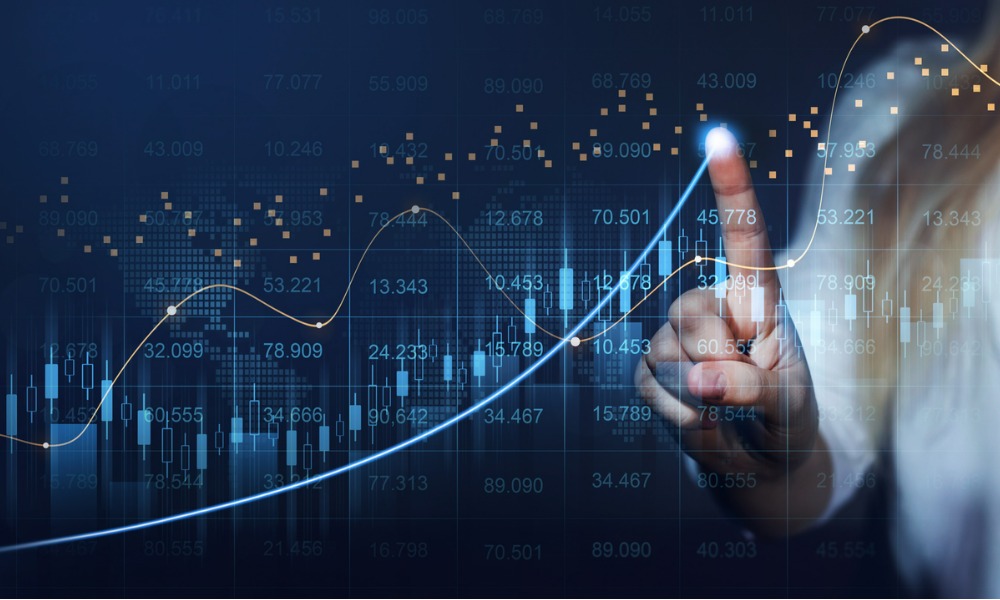 Sun Life Financial Inc. has released the results for the fourth quarter and full year ending December 31, 2022.
The findings showed that the reported $951 million net income for Q4 of 2022 fell by 12% year on year, with the reported return on equity (ROE) being 15.1%. The underlying net income increased 10%.
For 2022, Sun Life reported 12.5% ROE and net income of $3.06 billion, which was a 22% decline from 2021. However, underlying net income of more than $3.6 billion represented a 4% increase, while underlying return on equity was 15.1%.
"Sun Life delivered strong fourth quarter results led by earnings growth in the U.S. and Canada," said Kevin Strain, President and CEO of Sun Life. "Our balanced and diversified business model supported solid 2022 results, including an 18% increase in insurance sales, strong performance from our U.S. and Canada businesses, and $21.5 billion of inflows at SLC Management."
Compared to the prior year, reported net income of $951 million decreased by $127 million, or 12%, primarily due to unfavourable market-related effects and DentaQuest integration costs. However, these factors were partially offset by the impact of the change in the Canadian tax rate, fair value changes on MFS Investment Management's share-based payment awards, and assumption changes and management actions (ACMA).
A rise in SLC Management's acquisition-related liabilities somewhat offset a gain on the IPO of its joint venture for asset management in India in the prior year's reported net income. Due to company expansion, protection and health industry knowledge, and the contribution from the DentaQuest purchase, underlying net income grew 10% over the preceding year. Lower wealth and asset management earnings due to falls in the global equity markets, and a higher effective tax rate compared to the preceding year somewhat offset this.
The impact of the change in the Canadian tax rate and an increase in underlying net income were the main drivers of Canada's reported net income of $367 million, up $11 million or 3% from the previous year. A decline in the value of real estate investments and lower equity market gains were partially offset by these factors.
Meanwhile, Great-West Lifeco Inc. released its results for the fourth quarter of 2022. In comparison to the fourth quarter of 2021, net earnings of $1.026 billion and base earnings of $892 million increased from $765 million and $825 million, respectively.
However, in comparison to the fourth quarter of 2021, average equity levels for the quarter were down between 7% and 16% in Canada, the United States (U.S.), Europe, and level in the United Kingdom (U.K.). The Canadian currency also saw significant losses versus the British pound and the euro but gained ground against the US dollar as compared to the fourth quarter of 2021.
Lifeco's results show resilience in the face of difficult market conditions thanks to its diverse business portfolio and emphasis on operational effectiveness. Strong earnings in the Capital and Risk Solutions, and Europe divisions, offset worse performance in Canada, notably in Individual Customer, and for the Company's wealth management fee-based operations in Canada and the U.S.
"Great-West Lifeco's fourth quarter performance was strong against a backdrop of continuing macroeconomic instability. Each of our businesses continued to deliver on their commitments to stakeholders, while making progress against strategic priorities including Empower's integration activities in the United States," Paul Mahon, President and CEO of Great-West Lifeco, said in a release.
"We are pleased with our top-line and bottom-line momentum supported by effective risk management and disciplined capital allocation across our diversified businesses. Given our strong momentum and results, we have increased our common shareholder dividend by 6%."