Winnipeg-based insurer will cut 13% of its workforce over the next two years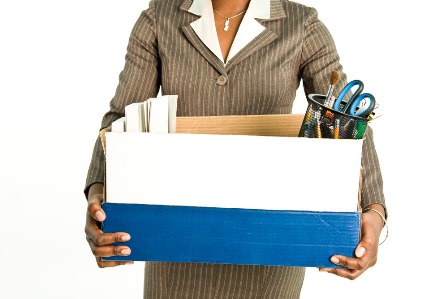 Great-West Lifeco will shed 1,500 jobs as part of its restructuring program as it seeks to move the company more into the digital realm.

The insurance giant made the announcement yesterday, explaining that the layoffs were a regrettable step it needed to take to remain competitive. "These are difficult but necessary decisions that we are not taking lightly," said Great-West Life CEO and President Paul Mahon in a conference call to analysts. "We are committed to treating all those affected fairly and respectfully, consistent with our values."

The job losses will affect mostly back-office staff and are set to occur over the next two years – the cuts represent close to 13% of the firm's 12,000 employees in Canada.

Great-West revealed the reductions will come from its temporary workforce, as well as instigating voluntary retirement and severance programs.

Addressing the decision, the company outlined how a smaller workforce would ultimately benefit consumers.

"The changes announced today are across the organization. Positions will be eliminated to align with business changes to become more efficient, while at the same time investing more in customer-focused innovations and service offerings."

In November 2016, the company's restructuring plan first became evident as it repositioned its Canadian operations around two business units – individual and group customers. Changes rang in at the executive level too, with Jeff Macoun and Gerry Hasset selected to oversee the two units.

It's a challenging marketplace out there, which the company's CEO was keen to stress in his conference call yesterday.

"Not only are customers demanding greater digital and mobile access to financial services, they are becoming increasingly cost-sensitive," he said. This means that although consumers' expectations are higher when it comes to digital services, those same consumers are not willing to pay more for the privilege. Cost-efficiencies would therefore have to be found, leading to yesterday's announcement.

The company also plans to reduce costs through real estate consolidation, process improvements and updates to information systems, or as it said in a statement: "We'll become more efficient by organizing around the customer, automating and improving processes and becoming more productive, through tools, technology and recruiting and retaining employees with the skills and capabilities for the future."

Great-West announced it would record a pre-tax restructuring charge of $215 million in the second quarter of 2017. The impact of the charge on common shareholder net earnings will be $172 million pre-tax or $127 million after-tax (13 cents per share).

The Winnipeg-based insurer recorded earnings of $2.6 billion last year and is set to release its first-quarter 2017 financial results on May 4.
Related stories:
Great-West announce operational shakeup following disappointing Q3 earnings
Manulife and Great-West Life announce 2016 earnings