Quebec based insurer will leverage tech giant's analytics and AI capabilities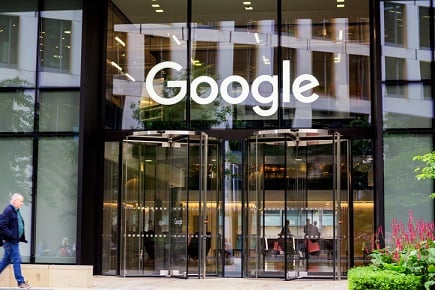 Quebec-based La Capitale Insurance and Financial Services has signed a cooperation agreement with Google Cloud as part of its ongoing innovation strategy. In partnering with the tech behemoth, La Capitale plans to enhance client interaction using predictive analytics, artificial intelligence and voice recognition.
Eric Marcoux, vice-president, IT Architecture and Innovation with the provider, explained what leveraging Google's expertise will mean for La Capitale, particularly in the life and health space.
"The idea for us is to have access to new kinds of services – cognitive services we can use to offer more value and more accessibility through the digital communications channel for our customers."
Like most life and health providers, La Capitale has been undergoing a digital transformation in recent years as it restructures its business. The firm wants to expand outside of its home province, and has identified a strong digital presence as the best way to achieve that. Who better then to team with one of than the world's largest tech companies, explained Marcoux.
"Right now we receive a lot of questions on customer support and some of those questions could be easily programed and answered with voice recognition by Google," he said. "It will lower the demands on our support team and allow our employees to focus more on complex tasks where they provide better value."
It means basic tasks like changing a home address can be completed using voice recognition software. What it doesn't mean, Marcoux is keen to stress, is that workers are being replaced by machines.
"Our strategy is not necessarily to close deals through a digital communications channel," he said. "It is a starting point, so we are not replacing our employees with Google's services. It is a way to attract new customers and then close the deal through our advisors."
Before the Google agreement was signed, La Capitale's management had a number of concerns that needed to be addressed first. Specifically, data protection and the insurer's ability to protect its clients' information was a priority.
"On the IT side, we are autonomous," said Marcoux. "On security, we wanted to make sure that Google would not have access to our data. We did our due diligence on that because what has happened recently regarding personal information. That was a very important focus for us."
Related stories: