The man said his accusers made 'blatantly false claims' about his advice and conduct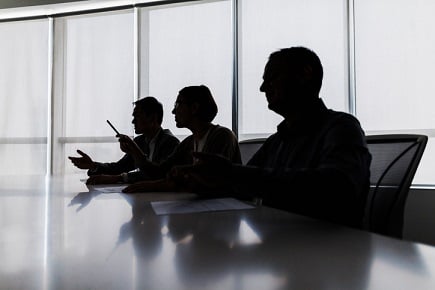 A former Winnipeg life insurance agent, whom the Insurance Council of Manitoba found guilty of breaching the Insurance Act on two separate occasions, claims the ICM made unsubstantiated allegations and he was not "treated fairly."
In 2016, former life insurance agent William MacKay was fined $10,000 plus $2,000 in costs of violating the Insurance Act and the life insurance agent code of conduct, reported CBC News. The case involved a client who purchased a BMO Maximizer Elite life insurance policy.
According to a discipline report from the ICM, the policy had a planned annual premium of $250,000. Since the client had equity in properties but was cash-poor, the plan was for him to purchase the policy with the ability to borrow money from it. However, the ICM found that the policy "did not exist" as MacKay described it, and it "should not have been recommended, pursued, or settled."
The council found him guilty of making false or misleading statements, misrepresentation, incompetence, and selling the client an unsuitable product, which he reportedly admitted as "errors and poor practices." However, in a submission to the council, MacKay said the penalty was "unjustified" and said he "disputes any wrongdoing whatsoever," adding that he returned the $15,856 in commission he received from BMO for the sale of the policy.
More recently, in November the council charged him $21,000 in fines and investigation costs after it found he had breached the Insurance Act. In this case a client complained that MacKay mishandled his life insurance policy, which was issued in the client's name rather than his corporation's name — which the client asserted could have created significant tax benefits.
In an email to CBC News, MacKay maintained that in both cases with the ICM, there were multiple instances "where the accusing parties made blatantly false claims" about his conduct and advice.
"I honestly feel that I have not been treated fairly by these former clients and certain staff members at the Insurance Council in particular," he said. "I simply do not have the resources to continue to fund the legal expense when the internal investigator of the ICM does not appear to be acting in a manner which is objective, fair or balanced."
MacKay also claimed that the number of his clients who appreciate his advice "far outnumber the clients that are dissatisfied," adding that many of the satisfied clients used the same strategies as those who were unhappy.
The ICM isn't the only regulator MacKay has run afoul of. In 2012, the Manitoba Securities Commission denied MacKay registration to sell securities, as the commission's director noted past instances showed him "placing his own self-interest ahead of others," which also cast doubt on his integrity, judgment, and due diligence.
Related stories:
Regulator outlines process for licensing of life insurance sales
Insurance agent jailed for six years