New study shows that consumers are not searching financial product prices online before purchasing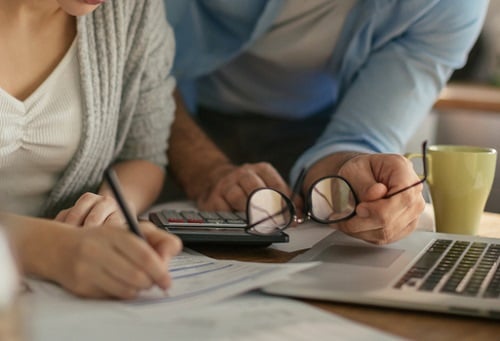 While we are no doubt living in the digital age, there are still parts of the business world where the internet doesn't yet reign supreme. In a new study released by fintech start-up
LowestRates.ca
, it was revealed that the vast majority of Canadians are not researching online when choosing financial products. That's not the case for a host of other goods and services, including air travel and accommodation, and it's a phenomenon that perplexes
LowestRates.ca
CEO Justin Thouin.
"Only 18% of Canadians have ever went online to compare their financial options," he reveals. "We found that 63% of the population actually book and compare travel through online sites. Very few people are comparing and purchasing financial products through the internet, and that is costing them a lot of money."

The survey shows that many people simply aren't shopping around for car insurance, credit cards and mortgages, which are considerable expenses in most household budgets. An aversion to using the internet for research also extends to life insurance products, another major folly, explains Thouin.

"Term life insurance is a pretty simple product," he says. "I just used
LowestRates.ca
. for a quote, and for a $1 million policy over ten years, the difference between the lowest price product versus the highest priced product with all the same policy details is $1,020 over the 10 years. It took me 30 seconds to check. The lowest price was $32.27 per month and the highest was $53.11."
Other life products like whole life and universal life aren't as easy to compare, so Thouin advises to seek guidance from a licensed professional in those cases. For less complex financial products, consumers need to do their own research before purchasing, he explains. That so many of the population simply don't do that frustrates the
LowestRates.ca
head greatly.
"It is because Canadians don't know better; they are financially illiterate," he says. "The government doesn't teach personal finance, the education system doesn't teach personal finance and the Big Five banks have such a trust level that Canadians simply default to them. They walk in off the street and simply believe what they tell them."

Such a lopsided arrangement is not in consumers' best interests, but a wealth of information freely available online means there is no excuse for ignorance. For the relationship between Canadians and their financial institutions to become more balanced, it will require the public to ask more questions when it comes to getting value, adds Thouin.

"There is a reason that the Big Five banks are the five most profitable companies in Canada – they can't be trusted to give Canadians they best offer right off the bat, why would they, they are a for-profit business. Canadians really need to reset their mindset and take the time to compare these products the same way they compare everything else."
Related stories:
Canadians struggle to navigate healthcare system, says new study
Canada ranks third to last in global survey of healthcare systems