Sun Life Financial Canada's new SVP, Individual Insurance and Wealth explains the pull of the 151-year-old institution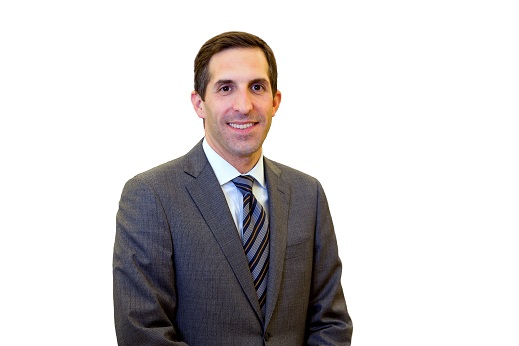 Sun Life Financial
continues to expand its reach globally, but that's not to say the country of its birth doesn't remain a major focus. Ensuring its Canadian arm can bring in the country's premier talent is imperative for the 151-year-old institution. The appointment of Léo Grépin in May certainly attests to that, and the SVP, Individual Insurance and Wealth is keen to explain his reasoning for joining the Sun Life team.
"I was well aware of the quality of the people and the commitment Dean (Connor) and the management have to attracting and developing talent," he says. "Also, helping our clients achieve life and financial security – in lots of organisations that's just a saying on the wall, but here it's something we do every day."
Sun Life may be a company with lineage dating back to 1865, but that doesn't mean it is not at the cutting edge of the industry. A recent collaboration with the MaRS Discovery District to facilitate start-up growth is but one example, and this strategy was another key selling point for Grépin.
"I think it's a very strong business, particularly when you look at our distribution networks and management's willingness to invest in technology and innovation," he says. "The combination of these three things made it a very appealing place to be."
While Grépin has risen to great heights in the insurance/wealth management world, he actually trained as a mechanical and aeronautical engineer, gaining a master's at MIT. From there he worked as a management consultant, and spent 15 years with McKinsey & Company. During his time there, he moved into the sphere of insurance and asset management, which ultimately led him to become an asset manager with Bridgewater Associates in New York. From the engineering world to insurance and asset management, it's been an interesting career trajectory.
"Insurance is about solving problems," says Grépin. "It's about running and managing complex operations and products. I think there are a lot of parallels with engineering. That's what attracted me to the industry."
It's an industry with a long history and thus one that has had to undergo a huge amount of change in the digital age. The demographic shift Canada will experience over the next two decades is another major challenge. Grépin realizes this, but believes a younger client base should not be overly concerning for any company with its finger on the pulse.
"When you look at the research, millennials are different but similar. Their world is very complex and getting more so. That means they are looking for as much if not more advice than their parents did. We believe in holistic advice and we believe the demographic trends will support that."
Related Stories:
Life insurance giant expands presence in Asia
Sun Life launches new business area to expand in digital health