Medical delays resulted in much more burden for individuals and greater pressure on the health-care system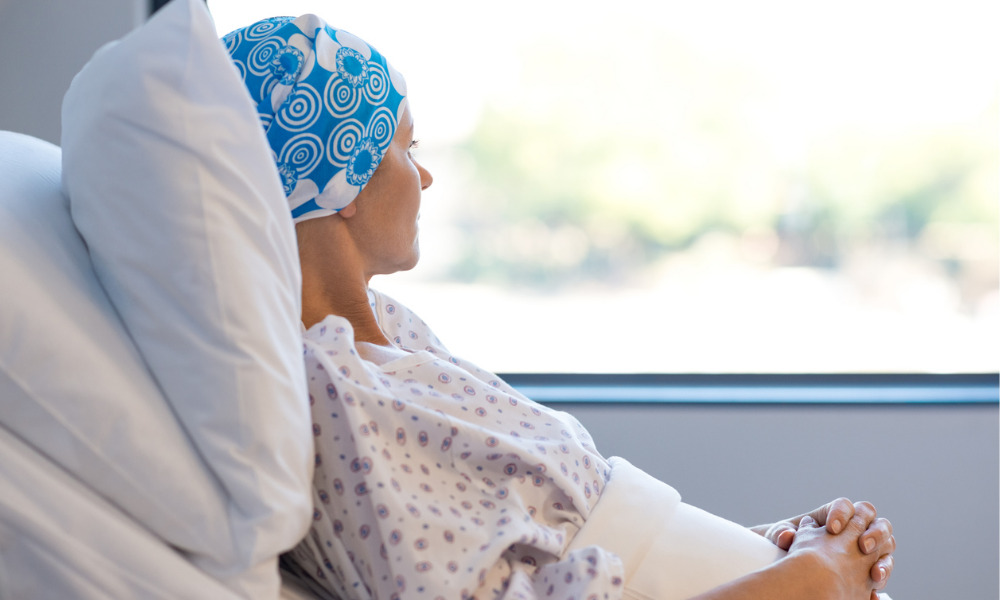 Doctors in Canada claim they are seeing more patients with advanced cancer stages than usual, which they attribute to the COVID-19 epidemic.
Dr. Helmut Hollenhorst, the senior medical director of Nova Scotia's cancer care program, believes that pandemic-related missed or delayed medical appointments have caused cancer patients to come with more advanced disease.
In a recent interview with the Canadian Press, where he referred to the cancer care centre at the QEII Health Sciences Centre in Halifax, Hollenhorst said: "From my own practice, we see patients with more advanced disease. And we're not alone on this. This is all over the country."
According to Hollenhorst, firm statistics to confirm this trend aren't available yet, but he is hearing anecdotal evidence of a spike in patients with more aggressive cancer from his colleagues across Nova Scotia and Canada.
In January 2021, Dr. Tim Hanna, a non-melanoma skin cancer expert in Kingston, Ont., noticed an increase in advanced-stage cancer at his clinic.
"I observed more advanced cancers among the patients I saw than I have personally ever seen," Hanna said in an interview.
According to Hanna, this trend lasted roughly a year at his Kingston Health Sciences Centre clinic, with advanced cancer rates returning to normal in early 2022.
The four-stage cancer evaluation scale cannot be used to assess most of the cancer types Hanna handles, but he claimed that between January 2021 and January 2022, many of his patients presented with cancer that was more advanced than the sort of cancer his patients usually present with.
When the pandemic occurred, health care and people's habits were altered, according to both doctors. Primary care became less accessible for many people, according to Hollenhorst, who added that public health regulations encouraged Canadians to stay at home and avoid going out.
Many cancer diagnostic tests and screenings were temporarily halted when COVID-19 first hit Canada, even though cancer care continued throughout the epidemic in majority of the country. This is an issue, according to Hanna, because "a missed screening could turn out to be a tragedy" in some situations.
The impact is "much more burden, hardship and struggle for the patients and much greater burden on the health-care system," Hollenhorst said.
The cost of a delayed cancer diagnosis is also financial, as cancer medications can cost up to $10,000 each month. For additional surgeries and treatments, the health system must fund the expenditures of staffing and medical equipment.
According to Hollenhorst and Hanna, increased diagnostic screenings could reduce the number of cancer deaths projected in Malagon's study.
"We need early detection and screening and then accelerated workup of suspected cancer diagnosis so patients are diagnosed at an earlier stage and enter the system quicker," Hollenhorst said.