A pharmaceutical company saw its stock price tumble Wednesday after harsh criticism from US presidential candidate Hillary Clinton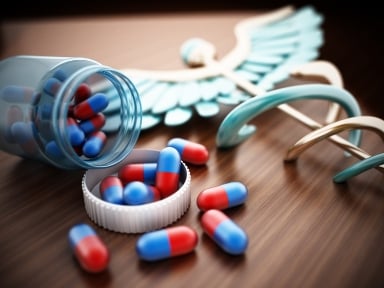 Pharmaceutical companies may be wise to fear the wrath of US presidential candidate Hillary Clinton.
On Wednesday, Mylan NV saw its shares tumble 6.2% within minutes after Clinton called for the company to drop the price of the EpiPen anti-allergy shot, according to a Bloomberg report. That's the third time in the past year that Clinton's comments have upset drug company stocks.
Mylan has increased the price of the lifesaving drug more than 400% over the last few years. Clinton called the increase "the latest troubling example of a company taking advantage of its consumers." While Mylan shares had been slumping since Friday in the wake of criticism from several members of Congress, Clinton's 1:09 p.m. statement started an immediate decline that saw the shares tumble to $42.93 by 2:34 p.m., Bloomberg reported. Her statement also affected the broader Nasdaq Biotechnology Index, which fell as much as 3.6% Wednesday.
The company announced Thursday that it would cut the cost of the EpiPen by expanding programs to help people with high out-of-pocket expenses.
Investors are paying serious attention to statements by Clinton, who is polling ahead of Republican nominee Donald Trump by wide margins. Her criticism of Mylan stoked investors' worries of "more political risk around drug pricing concerns and potential changes in the future," RBC Capital Markets analyst Michael Yee said in a Wednesday client note.
It's not the first time a statement by Clinton has sent biotech stocks into a spin. She drove down the Nasdaq Biotechnology Index on Sept. 21, 2015, with a mere tweet criticizing price gouging in the drug market. That statement was made in the wake of harsh criticism of former Turing Pharmaceuticals CEO Martin Shkreli, who hiked the cost of an inexpensive medication to $750 per pill.
Earlier this year, Clinton criticized Valeant Pharmaceuticals for what she called "predatory pricing". Her criticism drove down the stock, already at a three-year low due to scrutiny by Canadian regulators and an investigation by the US Securities and exchange commission.
Related stories:
Valeant shares tumble on news of US criminal probe
Troubled Valeant Pharmaceuticals reveals new CEO