Canadian Life and Health Insurance Association makes case to both younger and older Canadians on the need to educate yourself about retirement and life insurance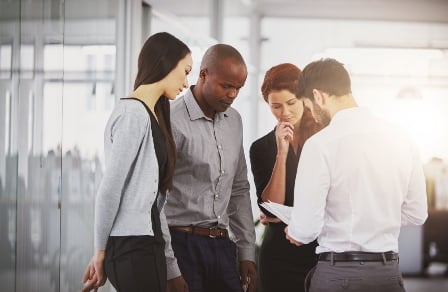 The Canadian Life and Health Insurance Association (CLHIA) is making efforts to reach out to both sides of the generational divide. Earlier this year it launched its 'Retiring Soon?' resource for those entering their twilight years. Last month, marking Financial Literacy Month, it started the No Time Like Now campaign, aimed at educating younger Canadians on the merits of purchasing life insurance long before arthritis or failing eyesight becomes an issue.
Wendy Hope of the CLHIA explains why her organisation saw fit to reach out in this way.
"There is a dichotomy in terms of the industry's two key audiences that we need to keep engaged – Baby boomers and millennials," she says. "We launched "Retiring Now" for people that are on the cusp of retirement. That portal gives you every kind of resource that you need for retirement to make sure you have covered all your bases."
Saving for retirement is something that many people making their way up the career ladder think about also; life insurance tends to be less of a priority, although that is changing as the industry makes a greater effort to publicize the benefits of buying a policy in your younger years.
"If you look at LIMRA statistics you will see that millennials are beginning to buy life insurance," she says. "It usually depends on what your own circumstances are. For example, if you are starting a new business, if you start a serious relationship or have children – it really depends on when you hit these key life events."
The No Time Like Now campaign and associated website,
www.notimelikenow.ca
, is the result of the industry's drive to educate those in their 20s and early 30s. The site includes details on all the main questions and queries regarding these products that any financial advisor would be overly familiar with. As far as life insurance goes, while the products themselves can be complex, the reasoning why they are necessary for people aren't, says Hope.
"The first thing people always ask is why would I need insurance? Then they ask where can I get it and then how much does it cost? Amongst people, not just millennials, they don't realize how affordable it is. When you are young and healthy it makes sense to buy now because the premiums are so low," she adds.
Related stories:
CLHIA expects premium hikes for employers
Life insurance needs to become more attractive to consumers, says Manulife executive