Statistics Canada release this week on personal debt, combined with recent Sun Life Health Index, shows attitudes to money need to change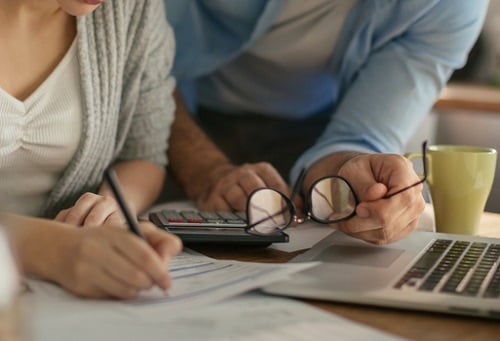 In a week where it was announced Canadians' personal debt to disposable income ratio reached a new record high of 166.9%, the findings of the recent Sun Life Canadian Health Index take on extra relevance.
That study showed that financial stress is having a serious impact on Canadians' work life, with 29 per cent saying they are distracted at work as a result of their financial situation. In addition, one-third of Canadians also report feeling insecure about their overall financial health.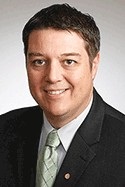 For John Maisey, an advisor with
Sun Life Financial
, the release on personal debt by Statistics Canada wasn't that surprising, which is troubling in itself.
"There is definitely cause for concern when it comes to personal debt," he says. "The numbers keep on creeping up year after year, partially fueled by ultra-low interest rates. There is a whole generation now that is out in the workforce for the first time and has not seen an appreciable interest rate increase – so they are not afraid of debt."
With an interest rate at 0.5%, people may not be reluctant to live on credit now, but were that rate to increase, it could makes things quite difficult for them. That goes for personal finances of course, but as the Sun Life index showed, money matters usually have major implications for your overall health too.
"The health index shows that financial stresses are one of the biggest causes for concern with employee health and mental welfare," says Maisey."If we don't get debt under control and get those numbers down then it will have a compounding effect on the financial purse strings but also mental and physical health."
As he explained already, millennials that have become accustomed to low interest rates are fueling Canada's personal debt balloon, but they are far from the only source, says Maisey.
"I have more and more retirees coming in carrying mortgage debt into retirement and in a lot of cases it doesn't really scare them. That's troubling – they have the family home with a 60% debt to equity ratio on it and thinking everything is going to be fine. If the rates go up they will have a problem."
The huge increase in the cost of housing and general living expenses while wages have stagnated is certainly a contributing factor to Canadians going more and more into debt. Living within your means is a fact of life no matter who you are, however, which is something more people need to understand, explains Maisey."It's not necessarily a wage issue, it's an expense issue," he says. "I have affluent clients that are more broke than some of my poorest clients on minimum wage. After you have made a disposable income template with people it gives them a better appreciation for where their money is going."
Getting your spending under control is an obvious first step to take, while the second is to have a contingency plan for any unforeseen events.
"Budgeting is one part, then offloading the risk to an insurer is the other," says Maisey. "This index shows that one in two people have experienced a major health issue, but there are products out there that will help people if they have a sudden critical illness. Sometimes insurance is a dirty word, but if you have it, it provides the greatest defence long term."
Related stories:
Sun Life unveils healthcare provider ratings platform
Ottawa's policies to blame for pension shortfalls, says tax lawyer