Securian Financial's acquisition of ivari's Affinity Business will likely take place early next year, says Canadian Premier Life head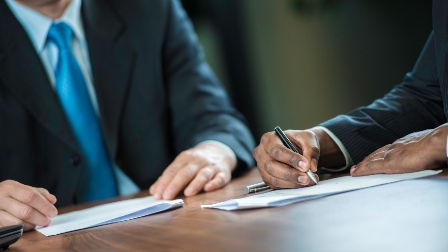 Earlier this month ivari announced that US firm Securian Financial has signed a definitive agreement to buy
Canadian Premier Life Insurance Company
.
Canadian Premier is part of ivari's Affinity Business division alongside Legacy General Insurance, distributor
CRI Canada
and insurance-focused software company Selien.
The deal, if approved by the regulators, will represent quite the coup for Securian as it operates outside its home country for the first time. Captaining the ship throughout the transition and after will be the current CEO of Canadian Premier Life Insurance Company and CRI Canada Nicole Benson.
As she explains, Canadian Premier and the other three companies being acquired by Securian will retain their own distinct identity after ownership finally changes hands.
"We are looking to refresh the brands, but not necessarily change the brands," says Benson. "We won't be bringing the Securian products into Canada, but they will be helping us to expand our financial offerings. Our organization will run independently and will have a lot of autonomy. We now have the ability to leverage the expertise and experience of Securian."
In taking over ivari's Affinity Business division, Securian are getting established brands with great name-value and recognition in Canada. Not surprising then that the US firm is subscribing to the 'if it ain't broke…' approach when it takes control of Canadian Premier, Legacy General
CRI Canada
and Selien. The four together cover all the bases for an insurance business to succeed in 2016, as Benson outlines.
"Canadian Premier and Legacy General are the insurance manufacturers, CRI is your distribution and support services, and Selien is the technology development and solutions team," she says. "We are anticipating the regulators [OSFI] approve the deal by the early part of February."
Having ran Canadian Premier Life Insurance Company and CRI Canada since 2005, Benson is well-versed with what it takes to succeed in the Canadian marketplace. It has been challenging times for the life insurance industry for almost a decade now, so having someone that understands exactly what is required to succeed in this country is obviously something Securian has taken great stock in. As head of the business under the new ownership, Benson is confident these firms will follow a similar path to what has served them well before.
"The most important thing in this acquisition is that the Canadian organization will be run independently. It's been very clear from the start that Securian's intent was to support and collaborate with us. It won't be a matter of implementing a US approach. It will be a Canadian organization run independently."
Related stories:
Securian set to acquire Canadian Premier Life Insurance from ivari
Ivari targeted in "mass-market text fraud," say Police