The company said it will begin production of the capsules immediately at its facility in Pointe-Claire, Québec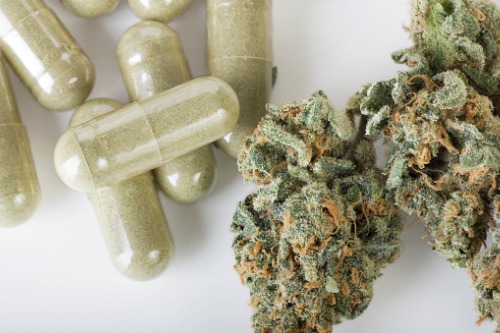 Aurora Cannabis Inc. yesterday announced it had received Health Canada authorization to produce cannabis softgel capsules. The company said it will begin production of the cannabis capsules immediately at its Aurora Vie facility in Pointe-Claire, Québec.
Aurora, which has funded capacity in excess of 570,000 kg per year and sales and operations in 14 countries, will develop the new form of marijuana medication in partnership with Capcium Inc., a Montreal-based manufacturer that specializes in high-volume softgel encapsulation. Aurora holds a 19.99% ownership stake in Capcium, and the manufacturer will be Aurora's exclusive producer of cannabis softgel products in North America.
"Aurora continues to deliver on its strategy to build a robust portfolio of higher-margin products, and we are proud of the scientific innovation and dedication to patient well-being reflected by the launch of our cannabis capsules that offer a discreet and smoke free method of consumption for patients," said Terry Booth, CEO of Aurora.
Capsules are preferred by many healthcare professionals due to their ability to offer a discreet, precision dosage, and have consistent and predictable efficacy. Aurora anticipates that once cannabis is legal for adult recreational use, there will be significant consumer demand for encapsulated cannabis products.
Alberta-based Aurora also announced the launch of another new marijuana medication, which will be produced through its wholly-owned subsidiary CanniMed. The product is a line of hardshell, vegan, precision-dose, medical cannabis capsules that is balanced with a blend of equal concentrations of THC and CBD (3mg/capsule of each cannabinoid). The product has no taste and is said to offer reliable, long-lasting and consistent effects for patients who have been seeking alternative delivery systems for medical cannabis.
"While many people continue to use dried buds for medical symptom relief, there is growing global demand for alternative drug delivery technologies. Through CanniMed and our partnership with Capcium, we are well-positioned to lead in this segment of the Cannabis market. We look forward to reporting on future innovations from the combined product development teams at Aurora, CanniMed, CTT pharmaceutical, Capcium and MedReleaf."
Related stories:
CLHIA reacts to IMC report on private-drug claims
Canadian physicians split on recreational pot, reveals poll