The Canadian Coalition for Genetic Fairness counters position of CLHIA on Bill S-201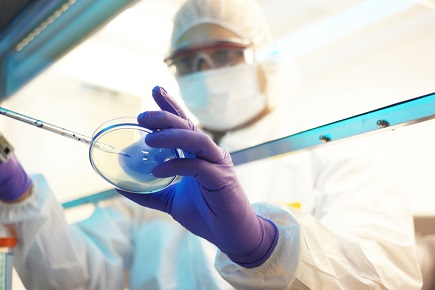 The CLHIA's opposition to the Genetic Non-Discrimination Act ignores lessons learned in other nations, according to non-profit group The Canadian Coalition for Genetic Fairness (CCGF).
The contentious Bill S-201 prohibits both employers and insurers asking for genetic test results, which providers say will ultimately lead to price increases on premiums.
According to CCGF Chair Bev Heim-Myers, such claims are unwarranted, and the decision to pass the bill into law earlier this year was a long-time coming.
"We worked incredibly closely with Senator Cowan to get the bill in," she says. "Bill S-201 was not the first crack at it – it was subsequent to other bills. The coalition was established in 2008 because the research community was concerned that individuals would not come forward to participate in clinical trials because of fear of genetic discrimination."
The use of genetic testing when issuing insurance is outdated in Heim-Myer's opinion, especially in comparison to the other nations where the life and health industry is most developed.
"Canada is the laggard on this – it is the last western country to protect genetic test information," she says. "Other countries have not experienced what the Canadian insurance industry is afraid of. If you look at the UK, that absolutely didn't happen, and if you look at other countries that have protected genetic test information, insurance premiums have gone down."
Aside from her position as chair of CCGF, Heim-Myers is also CEO of the Huntington Society of Canada. Prior to the passing of Bill S-201, those who suffer from Huntington's disease would have needed to submit genetic tests in order to receive insurance coverage. This would usually mean higher rates, or being refused coverage, says Heim-Myers, which is discriminatory and not the approach insurers should take.
"A decision could be made today on a person who has a mono-genetic disease, but where a treatment is around the corner," she says. "It just doesn't make sense to base decisions that way, given the progress of medicine and science and the understanding of the human genome. CRISPR is a treatment that will eradicate most genetic diseases in time, so it doesn't make sense to make decisions on insurance using genetic testing."
CRISPR is a system that targets genetic code to edit DNA, and through this, genes can be modified in living cells, which may make it possible to correct mutations and treat genetic causes of disease. In Heim-Myers' view, developments like this means the insurance industry needs to direct its attention elsewhere if it wants to limit premiums for consumers.
"What people do with genetic information, is take proactive measures with their own health," she says. "They don't take that information to run out and top up their insurance. There is no evidence that is going to happen, and it won't happen in Canada."
Related stories:
Genetic testing law will lead to higher premiums, says industry body
Canadian insurers wrong about genetic testing, says economics expert