The firm has already began the process of enrolling licensed producers across Canada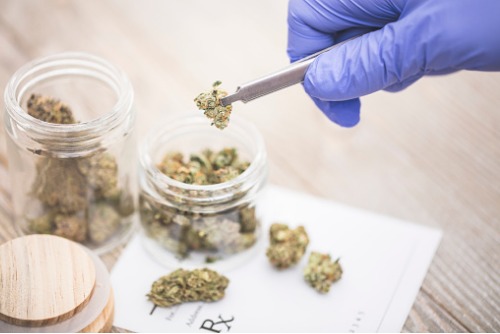 Markers Financial Inc. has announced it will offer Canada's first guaranteed-issue insurance product for individuals providing coverage for medical cannabis prescriptions.
The Toronto-based insurer, which is a division of Evergreen Pacific Insurance Corporation (EPIC), will launch its new initiative with this individual product by August 15 of this year, but plans to follow it up with a group product for companies wishing to provide similar benefits to their employee group. All medical cannabis producers licensed by Health Canada are eligible to participate in the program.
Markers has already began the process of enrolling licensed producers as both medical cannabis suppliers and channel sales partners across Canada.
"Our introduction of insurance coverage for medical cannabis will go a long way toward supporting a more legitimate, patient-centric approach to patient care in Canada; we anticipate a very positive market reception in August," said Robert Wilson, Chief Executive Officer of EPIC, a company which owns, operates, and invests in businesses involved in designing, developing and distributing innovative insurance products and risk management solutions.
In Canada, medical cannabis producers that are licensed by Health Canada will be paid directly by the insurer, in a similar way to how dental insurance is administrated. It means that patients should never be out of pocket for the cost of their prescriptions. Policies will be customized to each insured's individual needs and there will be no caps or restrictions based on pre-existing conditions.
The news comes as speculation around when legalization will actually come in heats up. But that doubt is not slowing down the wave of M&A activity among Canada's marijuana producers. It was announced last week that Aurora Cannabis Inc., the Canadian marijuana grower trying to complete the industry's largest takeover, agreed to acquire yet another company as it races to expand its scale and reach.
Anandia Laboratories Inc. is set to be bought by Aurora for about $115 million in an all-stock transaction, the companies said Tuesday in a statement. Closely held Anandia holds exclusive rights to some cannabis genetics, offers third-party testing, carries out plant breeding and operates an R&D laboratory in Vancouver and is building a separate lab and greenhouse complex in Comox, British Columbia.
Aurora has set a dizzying pace for deal-making in Canada's emerging cannabis industry. Besides the Anandia deal, it has announced at least 14 other acquisitions in the past two years, according to data compiled by Bloomberg. That includes last month's agreement for Aurora to purchase rival grower MedReleaf Corp. for about $3.22 billion.