The bank will support research into children's immunology and mental health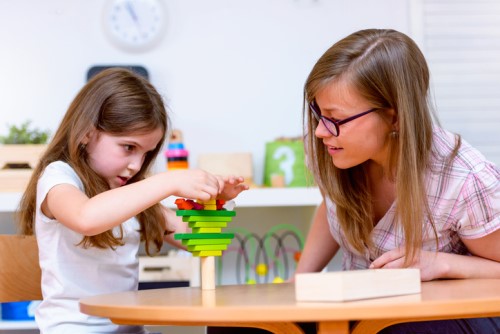 The Bank of Montreal has announced its plan to partner with the CHU Sainte-Justine Foundation in order to support research into children's immunology and mental health at the Sainte-Justine university hospital centre.
North America's eighth largest bank by assets has made a $2 million donation to support Dr. Élie Haddad's research into immune disorders and Dr. Patricia Garel's Espace Transition project - an arts-focused mental health rehabilitation initiative that was first launched in 2009. BMO's donation will enable Dr. Garel, pediatric psychiatrist and researcher at the CHU Sainte-Justine, and her team to take reach more young people than ever before.
"This gift from BMO will enable us to provide a permanent space that is safe and adapted for the young patients in our care," Dr. Garel said. "It will become an essential gathering place for our adolescents so that they can regain a sense of self-assurance and confidence to continue on their path to recovery."
Dr. Haddad, who is head of the Cancers and Immune Disorders Area of Excellence at the CHU Sainte-Justine's Research Centre, said the donation to her department will make an enormous difference for research and care provided directly to children.
"Immunology research affects a significant number of diseases and patients; there are more than 350 different immune deficits. Pediatric immune disorders are often very serious, and pose both biological and clinical challenges in terms of prognosis and survival," Dr. Haddad said. "Research is critical, because current treatment options all too frequently have very significant after-effects and must be replaced by more effective, less invasive therapies".
Dr. Fabrice Brunet, CEO of the Sainte-Justine university hospital, said that conducting research to improve children's health is at the core of hospital's aims.
"Dr. Haddad's immunology research and Dr. Garel's Espace Transition program have a common theme: innovation with a capital. It's the key to developing new therapies and it is the reason that we are able to envision improvements to the care offered to our young patients," Dr. Brunet said. "The CHU Sainte-Justine is honoured by Bank of Montreal's confidence in our teams."
Ms. Maud Cohen, President and CEO of the CHU Sainte-Justine Foundation, thanked BMO for its "exceptional and visionary contribution". "Together, we share a common vision: building a better future and continually pushing the boundaries of research for the well-being of our children," she said.