With NAFTA renegotiations looming, CLHIA wants governments, regulators and business to push for more trade agreements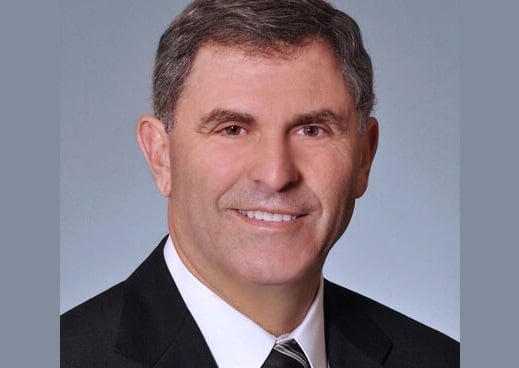 Since Donald Trump's election, trade agreements have been a hot topic here in Canada. This week his administration triggered a 90-day consultation period that is required before renegotiation of the North American Free Trade Agreement (NAFTA) can begin. The US president has not been shy in expressing his displeasure with the deal, although his mind may be on other matters currently with the prospect of impeachment seemingly growing by the day.

Justin Trudeau and the federal government will of course be keeping a close eye on events in Washington, as NAFTA negotiations will be crucial to the nation's future prosperity.

One in every five jobs in Canada is directly linked to exports, and financial services are becoming an increasing important part of its international trade.

For that reason, the CLHIA has released a
position paper
outlining key trade priorities for life and health insurers. The report reveals that according to the World Trade Organization, international trade in insurance and pension services has grown at an annual rate of 8% over the last ten years.
Canadian companies are more than playing their part in that growth, with Manulife and Sun Life's Asian operations a vital part of their respective businesses.

The life and health association has therefore called on governments, regulators and the industry itself to do everything to ensure that trade agreements are fostered and maintained.

NAFTA is but one example, but Canada also recently signed the Canada-European Union Comprehensive Economic and Trade Agreement (CETA), while negotiations for the Canada-India Free Trade Agreement and the Trade in Services Agreement (TISA) are ongoing.

Addressing the release of the paper, CLHIA President and CEO Frank Swedlove outlined his position. "The life and health insurance industry supports the government's efforts to increase our international trade. We'd like to see the government finalize free trade agreements in key markets with a strong emphasis on financial services."In the global insurance ranks, three of Canada's insurers rank in the top 15 for companies worldwide, and increasingly their success is tied to having an international presence. Being able to operate efficiently in other jurisdictions means having trade agreements to facilitate the process, and the CLHIA has identified some key areas to focus on.
The CLHIA's list of recommendations to promote trade in life and health insurance are as follows:
1. A domestic regulatory regime that ensures capital and other regulatory requirements are no more onerous than necessary to compete internationally
2. International trade agreements need to have a strong focus on the financial services sector
3. Signing more Free trade agreements such as the Canada-India Free Trade Agreement and TiSA
4. Establish effective trade rules for cross border trade, including for state-owned commercial enterprises.
5. Improved metrics – increased funding for Statistics Canada to collect data on international trade
6. Trade missions are a valuable promotion tool and need the full support of the business community
7. Prioritise trade agreements in Asia-Pacific, particularly China
Related stories:
CLHIA reaching out to boomers and millennials with specialist platforms
Manulife CEO intrigued by looser foreign ownership rules in China