Named one of Canada's Top 100 Most Powerful Women by The Women's Executive Network, Kathy Cunningham gives her view on equality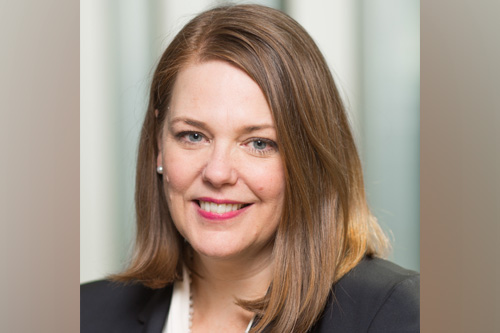 Last week,
Sun Life Financial
welcomed the news that its CFO Kathy Cunningham was named one of Canada's Top 100 Most Powerful Women by The Women's Executive Network.
Launched in 2003, the award highlights female leaders nationwide that have excelled in their field.
While far from the worst offender, Canada lags behind many of its international peers when it comes to diversity in leadership positions. In the 2017 Deloitte Global Women in the Boardroom report, it was revealed that only 18% of board seats are held by females; in comparison, Norway's total is 42%.
Progress is being made, however, with financial services a bright spot when it comes to diversity at the C-Suite level. Cunningham's career ascent is a perfect example of that, and she is confident that attitudes are evolving.
"I think the financial services sector has realized that diversity is strength, and the organizations that embrace diversity and inclusion have stronger cultures, drive more innovation and ultimately see greater success," she says.
"At Sun Life, we're committed to creating a diverse and inclusive environment, which is reflected in our workforce. This not only benefits Sun Life, but our clients, employees and the communities we serve."
A chartered accountant by trade, Cunningham joined Sun Life in 2014 as chief auditor after more than two decades with KPMG. Aside from her responsibilities as CFO, she was recently named executive sponsor for EmpoweredXchanges, a Sun Life initiative to empower women in the workplace.
"Organizations need to continually aim to improve diversity, and recognize and mentor women to reach their full potential," she says. "Financial services, in many ways, have been at the forefront, with organizations like Women in Capital Markets."
In her opinion, Sun Life, with programs like EmpoweredXchanges, is among the firms driving change in the industry and bringing gender equality closer to fruition.
"At Sun Life, we focus on ensuring women and all our employees reach their full potential through various means, including recruiting and promoting diverse candidates, providing an inclusive environment, leadership education, offering mentoring programs and having inspirational leaders as role models."
Related stories:
Sun Life Financial chief bags 'Outstanding CEO' award
Sun Life Financial announces 3Q 2017 results