The man was charged thousands of dollars after his policy was renewed at a premium increase of more than 500%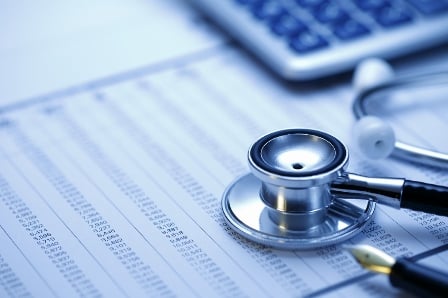 A doctor in Nelson, BC is fighting to recover thousands of dollars from his life insurance provider, who he says started charging him almost $800 monthly in premiums without notifying him.
In March last year, Dr. Kevin McKechnie noticed an automatic debit of $784.40 from his chequing account, reported CBC News. He looked at the account's debit history and was shocked to find six insurance payments totalling $4,706.40.
Talking to CBC News, McKechnie claimed his insurance provider,
Canada Life
, renewed his 10-year term policy and hiked the premiums by more than 500% without his knowledge. "My wife and I were in the middle of switching banks and probably weren't as careful watching our automatic debits as we normally are," McKechnie said.
When he inquired about the increase with the company, he was reportedly told that the policy was automatically renewed after he failed to give instructions to cancel it. The company had apparently mailed a notice to him, but used an address he stopped residing at eight years ago.
"No further attempts had been made to send a letter to our current address or contact me by phone," he said.
McKechnie has written to the company multiple times to explain the situation, but has repeatedly been denied a refund. In a statement emailed to CBC News, a Canada Life representative said the company could not comment on the case due to privacy considerations.
"[T]he auto-renewal provision is in place to ensure customers and their families continue to be financially protected," the statement said. "Transparency is maintained at the time of issue by providing customers with detailed schedules of their renewal dates along with their accompanying premium increases."
While McKechnie admitted that he bears some responsibility for his situation, he refuses to believe that the company was acting in good faith.
"I find it unethical … this is probably a widespread practice that just takes advantage of people being unaware," he said. "I'd really like to see some changes made on a systemic level."
McKechnie has attempted to file a formal complaint with the Better Business Bureau, but was told to instead take up the matter with Canada Life's internal complaints department.
Related stories:
With insurance cancelled, senior stranded in Germany faces $100,000 medical bill
Life insurance payment mix-up exposes gap in resolution protocol