National Day of Action to Protect Pensioners took place on Wednesday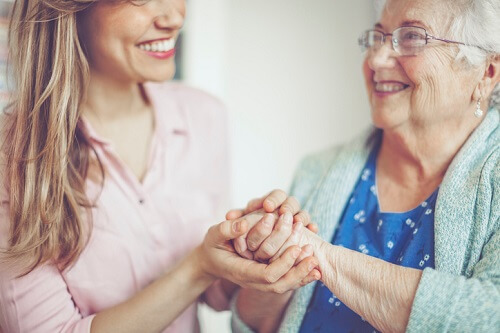 Seniors' rights advocates met with MPs across Canada this week to demand new legislation to better protect pensioners. The ongoing dispute between former employees of Sears Canada and the defunct retailer has become a political hot potato, which led to CARP's National Day of Action to Protect Pensioners on Wednesday.
Wanda Morris is vice-president of Advocacy for the group, and in her opinion, the message was sent loud and clear.
"We had over 80 meetings and events from British Columbia all the way to Avalon in Newfoundland," she said. "We have certainly had a response from MPs, many of them concerned about the situation of pensioners, and a significant number supporting the idea of super-priority for pensioners."
Currently, bankruptcy law places pensioners at the back of the queue of creditors when a company declares bankruptcy. Sears Canada was the most recent high-profile example, but there have been numerous other cases over the years.
"I'm hoping we will look back on this week as a watershed moment for pensioners," said Morris. "I know people have been talking about this for years, it started in 2008 with Nortel, and it fell on deaf ears. Whether we actually see action depends on if we continue to push for this, which we are absolutely committed to do."
So far, the federal government of Justin Trudeau has been non-committal on changing bankruptcy law. Addressing the Sears Canada dispute at the World Economic Forum in Davos this past January, the prime minister stated: "Canada has measures like the Canada Pension Plan, like employment insurance benefits – a broad range of ways we can support people who are facing unexpected downturns or layoffs."
CARP was quick to rebuff those comments, pointing out that pensioners are not eligible for EI, and most use the CPP to supplement their work pension, not replace it.
That position appears to be shared by many, with more than 45,000 people signing the 'Put Pensioners First' petition delivered to MPs on Wednesday.
Opponents of changing the bankruptcy law argue that such measures would have negative consequences for the bond markets, but in Morris' opinion, this doesn't have to be the case.
"It's in the federal government's control and could be accomplished with legislative change within a few months," she said. "I recognize there would be some impact on the bond markets, but then ratings agencies, banks and bond holders would push companies to fund their pensions, so that risk would be mitigated."
Coming off the National Day of Action, Morris says the ball is firmly in the government's court.
"There are 1.3 million corporate pensioners in this country and they vote, and they have friends and loved ones that vote," she said. "We intend to make this an election issue for 2019 if it is not resolved before."
Related stories: