US-based benefits provider aiming to make its mark on group health business in Canada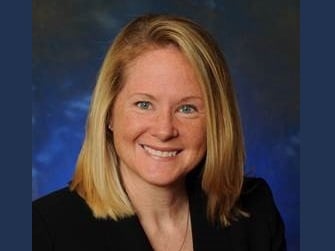 Last week, health benefits provider Aetna International announced the addition of Jason McCormick and Chrissy Piraino as sales vice-presidents for Canada. At the start of 2017, the firm instigated a Canadian expansion, and McCormick and Piraino are expected to play a lead role in boosting business here.
Aetna, which began life as Aetna Life Insurance Company in 1853, has a presence in this country dating back to the 1940s. After having a US$34 billion merger with Humana blocked by a US federal judge earlier this year, the firm has now set its sights on the Canadian marketplace to grow its business. Carrie Chapman, Canada Market Head, is spearheading those efforts, as she explains to Life-Health Professional.
"We are focusing on Canadian corporations that are sending their employees abroad, or bringing foreign employees inbound into Canada," she says. "We are also focusing on the Canadian local market."
Aetna serves an estimated 46.5 million people in the US, with a client base made up of employer groups, individuals, college students, health plans, health care providers, governmental units, government-sponsored plans, labor groups and expatriates. In Canada the scale will be somewhat smaller, with an immediate focus on group business.
"Before, we mostly held Canadian businesses that are subsidiaries of US corporations," says Chapman. "Within the United States, we sell expatriate cover, so our Canadian expansion is really bringing that model here."
There are significant differences in the two markets, especially on healthcare, but this is something that Aetna has already factored in for its expansion efforts.
"In Canada it is really about incorporating the social scheme into our model," explains Chapman. "Where individual members retain their provincial cover, we coordinate with that. If someone doesn't have provincial cover, like a foreigner just coming into Canada, we provide them with a full package."
As a health benefits provider, Aetna offers coverage in medical, dental, vision and emergency assistance. It is an industry that has had to adapt greatly in recent years as the cost of prescription drugs has escalated at eye-watering levels. As Chapman outlines, it's a difficult balancing act between making plans affordable, while maintaining the levels of care people need to remain healthy.
"A really big focus of Aetna as an enterprise is: 'how do we help manage the cost for employers and individual users?'" she says. "The goal is to help people improve their health so they are not hospitalized. It's two pronged and it's about mitigating cost and improving the health of the employee."
The best way to limit the cost of health plans is to have healthier clients, so prevention is a strategy Aetna pursues first. This can be achieved in a number of ways, as Chapman outlines the firm's methods of cost containment. "It's reducing costs through pharmacy; identification of potential disabilities before they occur; effectively managing disabilities; looking at health conditions so we can improve members' health through clinical help where nurses help people manage their medical condition," she says.
Related stories:
Health insurance takeover hits a roadblock
Health-benefits provider wants to be in top ten US cities by next summer