Benecaid Health Benefit Solutions CEO Peter Berczi discusses deal with APRIL Group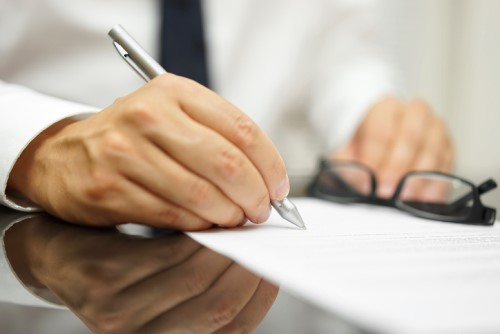 Last week, Toronto-based Benecaid Health Benefit Solutions announced it was now under new ownership. The group benefits provider is now under the APRIL Group umbrella, after the French firm acquired a 93% stake in the company. The remaining 7% ownership share is taken up by the existing Benecaid management, including current CEO and president Peter Berczi.
Approaching his fourth year in the role, he explains why this acquisition made perfect sense for all those concerned.
"It is part of my job to figure out the capital structure for the next 20 years, and that has been part of my mission since I came to Benecaid," he says. "We are definitely Ontario-centric right now, so we want more national growth. We don't have sufficient distribution in other provinces – we need more broker-based distribution across the country, and I think APRIL will help us with that."
Benecaid, which specializes in group benefits for the small/medium enterprise (SME) segment, works with close to 2,000 independent advisors. APRIL Group's primary business in this country is in the P&C space, but this deal is indication of its ambitions in Canada's health insurance market.
"That's where we think the most untapped potential is in the market, and that's where our strength is," says Berczi. "We may go a little up market, but the main strategy is to go much wider across the country, and more aggressively into our niche, which is small and medium enterprises."
According to the Benecaid head, the brand will remain as is for now, with APRIL reevaluating things in a year's time. The acquisition has been a smooth process so far, explains Berczi, who has been impressed with how the French company operates.
"In terms of management, we will continue to be substantial shareholders," he says. "APRIL has a hybrid model where they want to own the company, but they want management to remain entrepreneurial. I think it's a good model that keeps us very motivated about the business, but also gives opportunities for liquidity down the road."
Aside from national expansion, Berczi also sees room for growth internationally with its new Honeybee digital platform. Progress is already being made in that regard, as he outlines.
"We have just launched a digital product that is specifically designed for small and medium companies," he says. "An advisor can configure the whole benefit plan online, and it is designed for multi-generational type companies. That's where we have invested heavily, and that's where we think the market is going."
As a group benefits provider, the topic of G-19 has been a regular talking point between Benecaid and its advisors recently. In Berczi's view, the initiative was flawed at the outset, but moves are being made to address that.
"The original G-19 guideline that came out was very opaque about the role of the TPA (third party administrator)," he says. "We are founding members of TPAC, the Third Party Administrators of Canada, so we have provided direct feedback to CLHIA on behalf of our members. We have been told there will be revisions to G-19 to make it more equitable for all components of the value chain. We are all for transparency, and I think advisors are as well, it just has to be fair."
Related stories: