Bank battles to regain lost credibility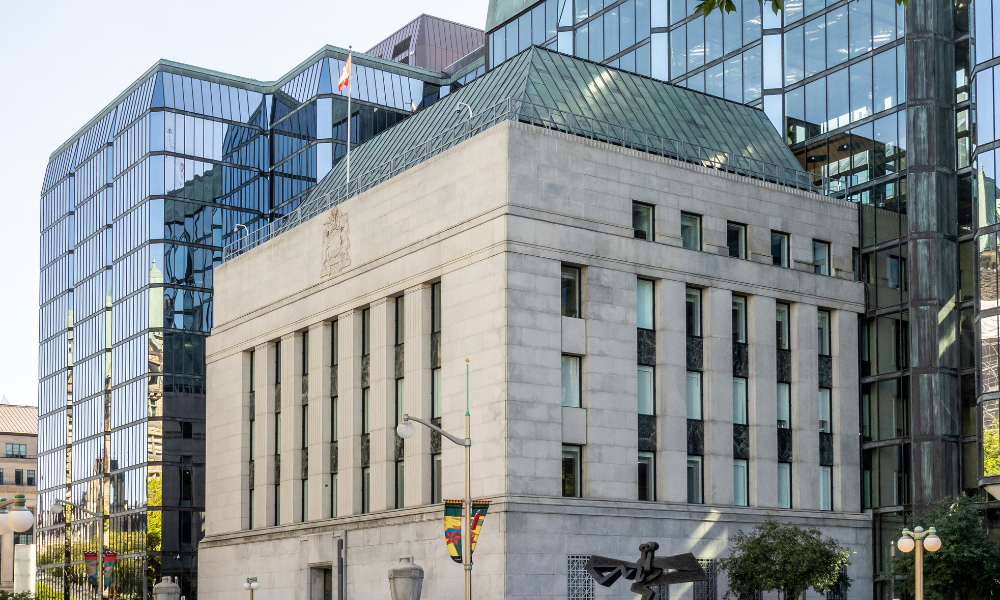 As it fights to regain the confidence it lost during the battle to control inflation last year, a Senate committee has demanded increased parliamentary supervision of the Bank of Canada and more openness from the central bank.
Observers, including opposition Conservative leader Pierre Poilievre, have once again called for the Bank of Canada to reveal its minutes and be more transparent about how it makes decisions after it came under fire for miscalculating inflation.
The Bank of Canada this week did indeed reveal the minutes from the policy-setting meeting, concluding that the tight labour market and stronger-than-anticipated growth were the reasons the central bank increased rates last month rather than holding them steady.
"The Bank of Canada should be more transparent and periodically make public its assessment of the effect of its interventions on inflation and on the evolution of key economic indicators," the Senate committee on banking, commerce and the economy said.
The Senate committee stated in a report released on Wednesday that tighter monetary policy was necessary, but it also noted that rising interest rates had already started to hamper economic growth and may make housing problems worse.
The Bank of Canada increased its benchmark interest rate to 4.5% on January 25—the highest level in 15 years—and was the first significant central bank to announce that it would probably delay future hikes for the time being.
The central bank refused to comment regarding the findings of the Senate committee.
Macklem's warning
Meanwhile, yesterday, Bank of Canada governor Tiff Macklem warned that rates may have to rise again, saying the economy is still overheated and the labour market is too tight, reported The Canadian Press.
While testifying before the House of Commons finance committee Thursday, Macklem told MPs the economy is in excess demand, which is putting upward pressure on prices.
``For inflation to get back to two per cent, the effects of higher interest rates need to work through the economy and restrain spending enough for supply to catch up,'' Macklem said in his opening remarks."
The central bank announced last month it will temporarily pause interest rate hikes last month, but Macklem said: "If inflation gets stuck and doesn't come all the way back to the two per cent target, we are fully prepared to increase interest rates further."
Headline inflation has fallen from its peak of 8.1 per cent seen in June to 6.3 per cent in December. Statistics Canada is scheduled to release January inflation data on Tuesday.
The Bank of Canada has forecast the annual inflation rate will fall to three per cent by mid-2023 and to its two per cent target in 2024.