New research reaffirms high growth and earnings potential among female enterprise owners, but they need support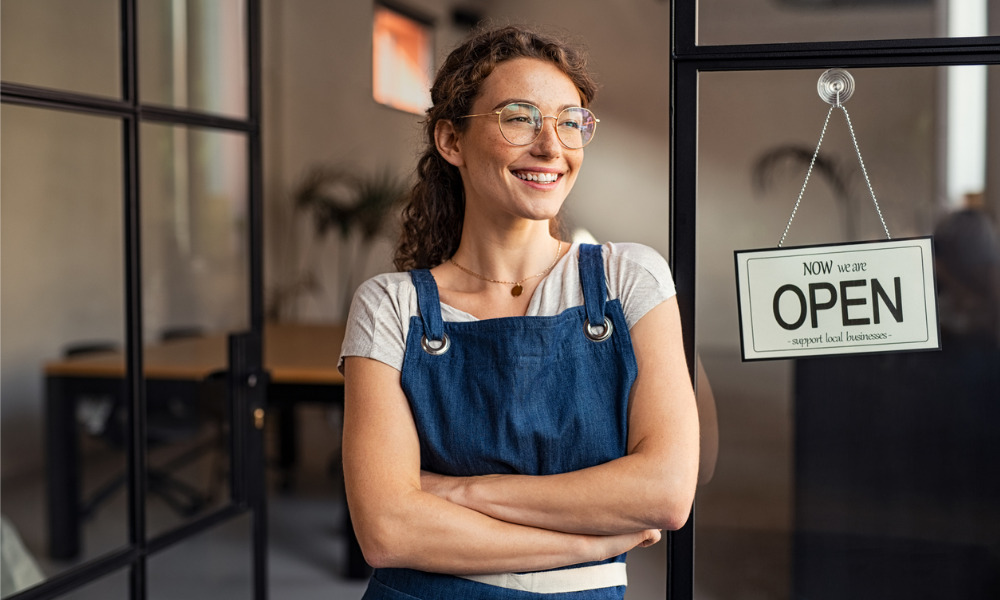 Women entrepreneurs remain optimistic and have continued to exhibit great resilience and innovation in the face of unprecedented challenges. This is according to an analysis of existing and new research released in The State of Women's Entrepreneurship 2022 report by the Women Entrepreneurship Knowledge Hub (WEKH), which is led by Ryerson University's Diversity Institute and one of the pillars of the Women Entrepreneurship Continuum.
The Honourable Mary Ng, Minister of International Trade, Export Promotion, Small Business and Economic Development, graced a launch event announcing a new contribution agreement worth $4.25 million to the Women Entrepreneurship Knowledge Hub (WEKH), which is led by Ryerson University's Diversity Institute. They hub is one of the pillars of the Women Entrepreneurship Strategy, a now $6-billion program to advance women's economic empowerment.
"We know that women entrepreneurs have been facing systemic barriers long before the pandemic. As we support women entrepreneurs and business owners with our $6 billion Women Entrepreneurship Strategy, we are ensuring that our efforts are data-driven, and that best practices are shared across the country. Through the Women Entrepreneurship Knowledge Hub (WEKH), we are providing a one-stop source of knowledge, data, and best practices to help women entrepreneurs across the country succeed," Ng said.
Women are still attracted to business. In all small and medium companies (SMEs), the number of majority women-owned businesses (over 50% of a business's ownership) has consistently increased, reaching 16.8% in 2020.
However, the number of self-employed women in Canada peaked at 1,065,200 in 2019, accounting for 37.2% of all self-employed people, before declining to 982,600 in 2021, representing 36.8% of all self-employed people.
Women entrepreneurs possess a lot of potential for high-growth and earnings.
Since 2019, the number of new start-ups in Canada with a valuation of more than $1 billion (unicorns) with female founders has nearly doubled, and the exporting gap between males and women entrepreneurs has almost closed.
Case studies from organizations that help women entrepreneurs support the beneficial impact of investing in women entrepreneurs, implying that the return on these investments is more consistent and the risk is considerably lower than other programs.
"Entrepreneurship is a pathway to economic growth and an inclusive ecosystem is critical to supporting diverse women entrepreneurs and women [entrepreneurs] are also more likely to help advance environmental and social goals," Wendy Cukier, founder of Ryerson's Diversity Institute and academic research lead of WEKH, said in a statement. "When we develop policies and programs we must apply a gender and diversity lens. Most of our entrepreneurial financing and support systems were designed by men for men."
Cukier, the report's author, made several recommendations in the report to help women entrepreneurs and the ecosystem that supports them, including continuing to collect granular, disaggregated, and intersectional data on women self-employed and majority owners of SMEs across industries.
She also called for the use a gender and diversity lens to government policies and initiatives in order to better understand how varied women are impacted and how to address their needs. Stereotypes and inherent bias must be challenged at all levels, she said, while also urging a rethink of how economic development and innovation goals are framed, as well as how impact is measured.