Almost a third of Canadians who make new year's resolutions focus on money, but Larry Short, of ShortFinancial, says that's no good without a plan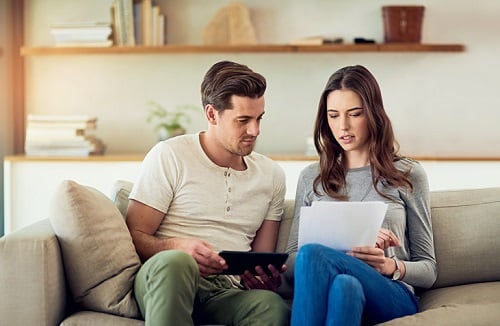 Fitness and finance dominate Canadians' new year's resolutions, according to a survey by Tangerine.

A total of 69%, some no doubt weary from New Year's Eve celebrations, said they had made a turn-of-the-year pledge in the past, with 54% of those health-related and 32% focused on improving their financial situation.

That pattern has extended into 2018, with 28% committing to better cash management in the coming year. Money worries were highest among millennials (49%), although this group often failed to see the job through, with a 26% drop-off rate after one month or less.

Larry Short, Portfolio Manager and Executive Director, Private Client Group, HollisWealth, in Newfoundland and Labrador, says putting a plan in place is key in keeping resolutions, whether that's as an investor, business owner or advisory firm. He is also frank about his province's priorities.

"We have the highest obesity rate in the country, the highest drinking rate, so fitness … Newfoundlanders and Labradorians are honest with themselves and say, 'we're not going to bother with that'.

"We do get more business owners say they want to spend more time away from the business – that's probably the one we see more of than anything.

"The problem is they don't put a plan in place, they just make an overall statement. They don't take the action steps necessary. It's one thing to say it, but it's another thing to actually say how am I going to do that. How are you going to turn off the phone? How am I going to turn off the email?"

Highlighting his own successful experience with the Toronto-based Strategic Coach company, Short says that a resolution to change habits or culture needs commitment.

He added: "What processes have to be put in place, whether it's as a business owner or as an investment advisory practice? The handling of unscheduled messages coming in, for example, and the interruption this causes, is probably the single business improvement that anyone can make working in our industry."

For people making money-related resolutions, Tangerine said their top priorities in 2018 were spending less (45%), saving more (41%), paying credit card debt (31%) and investing more in general (19%).

Short believes the more rudimentary advice via Twitter from Robert Gignac, financial industry speaker and author, is a decent starting point for people who want to improve their financial health. It read: "Stop spending money you don't have to buy crap you don't need to impress people you don't know".

"Oh heaven, I'd offer the same advice," Short said. "In fact, I'd change it. It would be stop spending money you don't have to buy crap you don't need to impress people … who don't matter."

David McGann, Director of Tangerine Investments, said the results of the survey were positive but pointed out that saving money is a long-term project.

"While it's encouraging that Canadians have money on their minds this January and are setting goals across the financial spectrum, it's also important to remember that it's the long-term habit of saving and investing that's going to get you ahead.

"This means thinking of your money year-round and making small realistic improvements versus a lofty or vague one-time goal at new year."


Related stories:
What guilty pleasures are eating into Canadians' wallets?
How do Canadians feel about the financial services industry?