Leading fixed income SVP reflects on "violent" couple of days for equities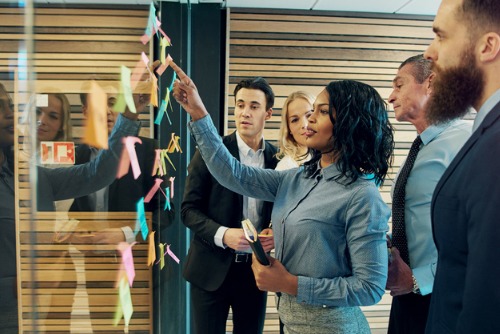 A fixed-income guru said the markets are heading into unchartered territory after volatility returned with a vengeance this week.
With rising bond yields and trade disputes with China weighing on investors' minds, the markets have taken a battering in the past 48 hours.
Jean Charbonneau, senior vice-president and portfolio manager, leads the fixed-income team at AGF and said this is a totally new experience for central bankers as they try to normalise monetary policy after the liquidity-induced recovery from the trough of March 2009.
He said he didn't believe a recession was imminent, adding that advisors shouldn't panic but should also not be too aggressive given that the traditional 60-40 equity-bond relationship has not worked well recently.
Charbonneau said: "Central bankers are trying to normalise their monetary policy and the Fed is leading the way and trying to take liquidity out of the system.
"It was a liquidity induced recovery, which is why equities have had such a great run for nine years. But now things are shifting away from the very accommodative monetary policy to a neutral monetary policy but we don't know where that neutral rate is, which is causing some bumps along the way."
Charbonneau said the bond market started to correct a couple of months ago but that we had not yet witnessed that on the equities side. Trying to figure out how aggressive that will be is freaking the market out, he said, adding that an overshoot in monetary policy will hurt finance, cost of funding, cost of capital for the corporations and the stock market in general.
He also warned investors to get used to a new reality: volatility.
"There has been a reaction – we have never before been in this unchartered territory where we are coming from the very extensive, accommodative policy through to a neutral monetary policy and this is causing the market to react somewhat violently.
"In previous years we haven't seen any volatility in the markets and people thought that was the normal course but it's not – I think we are getting more into normalization and more into normal markets."
Charbonneau said that the US market is the benchmark and that the S&P 500 is down about 6% from its highs. So, is this a normal correction that won't lead to a recession?
"At the moment I think we are far away from a recession," he said. "It's [more] that this correction will fade over time and then there will be a recovery path down the road, but the road will be more normal with ups and downs over a period of time and not continuously up as we have seen in previous years."