Genus Capital's Mike Thiessen explains how firm's new fund raises the bar on green and sustainable bond investment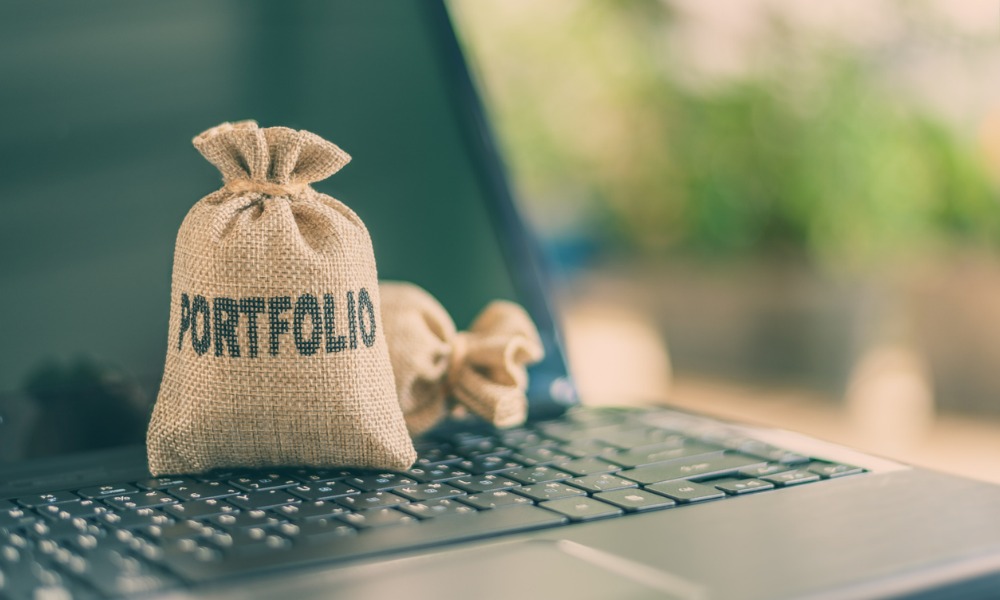 Catering to clients that want true impact investment, Genus Capital has strived for years to be at the forefront of Canada's ESG space. But as the Vancouver-based firm's partner and Chief Sustainability Officer (CSO) Mike Thiessen tells it, there was one crucial gap they couldn't quite fill.
"Our portfolio managers usually recommend a mixture of stocks and bonds, but they haven't been able to build global, liquid, 100% impact portfolios across both asset classes," Thiessen told Wealth Professional. "But with our latest bond fund, clients can have an equity-fixed income portfolio that matches their values and fulfills their need to make an impact."
Launched in partnership with Alpha Fixe Capital, a leader in green bond management, the Genus Global Impact Bond Fund promises to help Canadian fixed-income investors make a real difference.
Keeping clients out of GINO bonds
As Thiessen explained, interest in 100% impact portfolios is growing among clients. "We're seeing some foundations wanting to invest only in impact investments," he said.
With its High Impact Equity Fund, Genus has been able to satisfy that need on the equities side. But finding a similar fixed-income solution was very challenging.
Many green bond funds offered in Canada focus mainly on Canadian fixed-income securities, making them inadequate for clients who want to make a difference globally. Beyond that, some offerings in the market include issuances to fund projects for companies that might be considered green in name only.
"You see some green bonds issued by coal utilities or large energy companies," Thiessen said. "They're basically just ring fencing their projects to be green, and they're able to get themselves verified by different third parties. But our clients didn't want to have a green bond from large energy companies that are known climate offenders."
If that was the only concern among clients, the conversation would be over – Genus has been offering fossil-free fixed income funds for seven years, after all. But beyond supporting clean projects, a substantial portion of the firm's clientele want their money to go towards real green work. Some have decided to get into private green bonds, but those aren't a good fit for many clients.
"The problem with green private debt is that they'd have their money locked in for five or six years," Thiessen said. "Clients want to know that they can get out of the fund in a day if they really need the money."
Finding the perfect fixed-income fit
Filling that gaping impact gap, Genus realized, would require creating an entirely new ESG bond fund. And to do that, they needed a partner.
"We searched across Canada for fixed-income firms that had expertise in sustainable bond management," Thiessen said. "And we didn't want an asset manager that just had these products on their shelf. We wanted a firm that walked the talk, because that's very much what we are."
Genus found what it was looking for with AlphaFixe Capital, a sustainable bond manager operating out of Montreal. As an established expert and leader in green bonds, AlphaFixe's passion for sustainability and making an impact made it an ideal sub-advisor for Genus's sustainable fixed-income fund.
"It's hard to have 100% of a fixed-income strategy in impact bonds, just because of the liquidity issues," Thiessen said. "Our target is to have over 90% of the fund in impact bonds, and have some of it in Treasuries or other fossil-free bonds for liquidity and other constraints."
Assessing true ESG impact
Going beyond green bonds, the new fund's mandate allows it to also explore the comparatively nascent sustainable bond space. While green bonds are focused on environmental concerns such as climate change, sustainable bond funds are tied to other areas of ESG impact.
"Green bonds and sustainable bonds provide corporations a new way to raise capital," Thiessen said. "For investors, they offer the chance to make an impact while avoiding the volatility that's typically seen in equities. They can also provide a source of income, which lot of the retirees and foundations we invest for really want."
What's particularly exciting, he added, is the promise that 100% of the proceeds from green bonds or social bonds will go towards making an impact. Of course, not all ESG bond investments are made equal; capitalizing on the opportunity to source new capital, some corporations may take steps to make their business or projects appear green to get money from ESG-minded investors.
"We're also seeing some green bond funds that have a much lower portion of their assets in green bonds," Thiessen said.
To ensure that the Genus Global Impact Fund really earns its impact-investing stripes, Alpha Fixe follows a multi-step process. First, the firm verifies prospective bond holdings with reputable and strict third parties, such as the Climate Bond Initiative or Green Bond Principles. Once the bonds are checked and certified, the firm analyses them from a financial perspective, integrating ESG into its evaluation as well. Only the bonds that pass this process are eligible to be included in the fund's investment universe.
"I think having that process is really important," Thiessen said. "You need to have a lot of checks along the way to make sure you're not falling into any company's greenwashing or social washing trap."