Announcement comes with news that recovery is on track, but later stages remain uncertain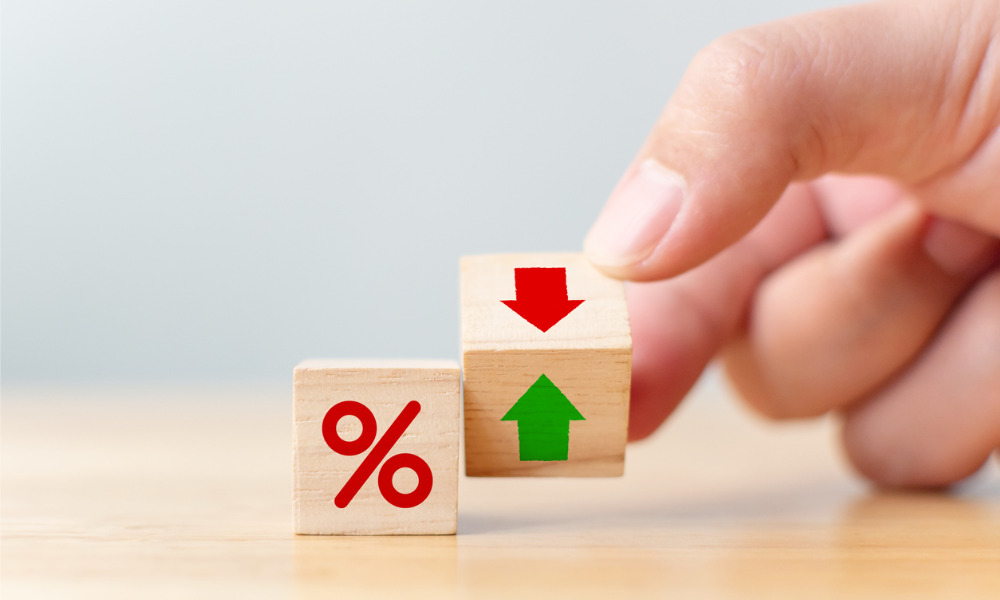 The Bank of Canada has announced it will hold its key interest rate at 0.25 per cent. That rate has held since mid-March when the COVID-19 pandemic sparked an economic crisis.
The announcement says Canada's recovery has evolved in line with the scenario laid out in July's Monetary Policy Report as economic activity rebounds as lockdown measures have been relaxed. It says that in Q2, Canadian GDP fell by 11.5 per cent, resulting in a decline of over 13 per cent in the first half of 2020.
"The Bank continues to expect this strong reopening phase to be followed by a protracted and uneven recuperation phase, which will be heavily reliant on policy support," the announcement reads. "The pace of the recovery remains highly dependent on the path of the COVID-19 pandemic and the evolution of social distancing measures required to contain its spread."
In July, Bank of Canada governor Tiff Macklem said the rate would stay close to zero until Canada's recovery is fully under way and inflation sits back at the bank's 2% target. He has also promised the Bank of Canada will step in wherever necessary to support the economy as it recovers.
In today's announcement, the Bank has also committed to continuing its quantitative easing program, buying Government of Canada bonds at a rate of $5 billion per week.
Household spending, the report says, rebounded sharply over the summer. It noted there was also been a significant but unever rebound in employment as well as a recovery in exports. On all fronts, though, Canada remains below pre-pandemic levels.
CPI inflation, the report says, is almost at zero due to downward pressure on energy prices and travel services. The bank expects inflation to remain well below target in the near term due to economic slack.
"As the economy moves from reopening to recuperation," the announcement read, "it will continue to require extraordinary monetary policy support."