Central bank increases benchmark rate for seventh successive time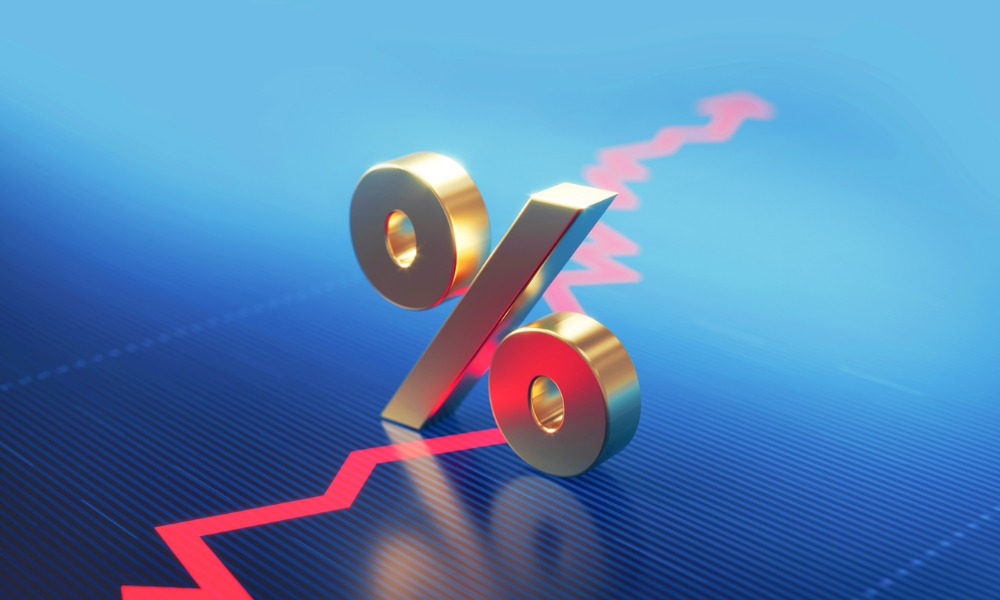 The Bank of Canada has raised its key interest rate by 0.5% after announcing a seventh consecutive increase this year.
With many market predictions factoring in only a 0.25% jump, today's "oversized" hike was a minor surprise. The decision takes the overnight lending rate to 4.25% as the bank continues its aggressive interest rate-raising policy.
Governor Tiff Macklem has been grappling with the key question of how much additional tightening is needed to bring inflation to heel. If economic growth stalls in the coming months, as expected, overtightening could block the path to a so-called "soft landing". In a worrying sign, the yield curve inversion recently hit its widest point in Canada since early 1990s, a traditional warning of an impending recession.
The central bank began raising interest rates in March in response to rapidly rising inflation. After peaking at 8.1% in July, the annual inflation rate has slowed to 6.9% in October.
The bank's note, which accompanied today's decision, represented a departure from previous hawkish language that indicated further rate hikes were definitely on the cards.
Iit said: "Looking ahead, Governing Council will be considering whether the policy interest rate needs to rise further to bring supply and demand back into balance and return inflation to target.
"Governing Council continues to assess how tighter monetary policy is working to slow demand, how supply challenges are resolving, and how inflation and inflation expectations are responding. Quantitative tightening is complementing increases in the policy rate. We are resolute in our commitment to achieving the 2% inflation target and restoring price stability for Canadians."
The central bank believes the Canadian economy continues to operate in excess demand, with the labour market tight and unemployment near historic lows. However, it cautioned that while commodity exports have been strong, growing evidence suggests tighter monetary policy is restraining domestic demand.
Three-month rates of change in core inflation have come down, it added, an early indicator that price pressures may be losing momentum. "However, inflation is still too high and short-term inflation expectations remain elevated. The longer that consumers and businesses expect inflation to be above the target, the greater the risk that elevated inflation becomes entrenched."
It also warned that inflation around the world remains high and broadly based, with global economic growth slowing.
What are your thoughts on the Bank of Canada's latest rate hike? Let us know in the comments section below.