Advisor reflects on his own early-career grind and the challenges now facing up-and-coming talent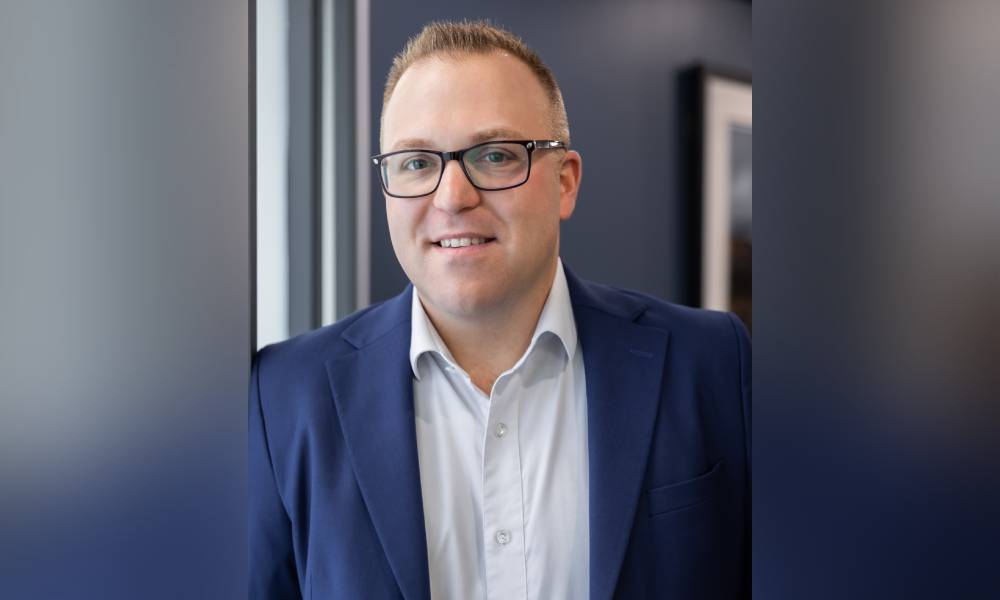 The barriers to entry are getting higher and higher but joining advisor "super teams" is likely to be the way forward for the industry's young talent.
That's the view of Jeff Harris, investment advisor at Mandeville Private Client Inc. (Zagari+Simpson), who reflected on his own 10-year battle to make his mark in the industry. From managing friends and family money, Harris, who has been independent from day one, has grown his book to about $33 million in AUM.
He said that being independent was a conscious choice that helped him establish the type of advisor he wanted to be in the future but also ensured he developed a "really thick skin". Not that he'd recommend that path now. He said: "It's hard enough to get people to trust you; try doing that around a kitchen table when you're 22 years old compared to someone who's worked their whole life. It's a really hard feat to build that confidence when you're younger."
Harris believes that the trend the industry is now seeing reflects how the big banks do it, with young advisors working in an administrative role before moving up within teams. This is being brought in on the independent side because the barriers of entry in the industry are getting bigger and bigger.
He said: "The only way that advisors can really get into the industry is by joining a team, and then working through the ranks of that team to eventually become their own independent advisor. Advisors that are running $200 million and need admin staff allow that person to build [their career] up.
"With the removal of DSCs (deferred sales charges), it's extremely hard for an advisor to get out and start. The trailer fees and fee-based accounts are all great, but you need a certain amount of volume to make enough money to pay your bills at the end of the month. I think you're going to see more and more 'super teams' in the industry, and the younger people are going to start there."
Harris started out by arranging a lot of meetings and speaking with prospective clients at their homes on a Sunday morning. The hard yards paid off, however, and informed an approach he believes differentiates him from many other advisors out there.
He told WP he's building his business on advice and service because that's where you can provide the most value to a client. Whether that's dealing with parents and their financial plan or helping their 14-year-old kid work out their first budget. Some tasks are going to be profitable while others are not, Harris said, but putting the client first will reward you down the road.
"I differentiate myself by offering a very high level of service and advice to clients. I've built my business by implementing that model and gaining a lot of referrals out of it. I'm also starting to get a lot of intergenerational clients now where I've worked with the kids who are in their mid-40s, and they're now referring me to their parents who are in their 70s and 80s."
Harris prides himself on being coachable, believing it's a vital trait in order to advance your career. He's targeting $50 million AUM in the next two years, with ambitions to hit $100 million in a decade with a team that will enable him to maintain those client touchpoints. This is what helps an advisor manager "sticky money" and build that relationship for the long term. "If you have to replace clients every couple years, you're just spinning in the sand," he said.
He added: "By providing proper advice to a client, you add what I like to call an advisor rate of return on top of their existing portfolio, which creates a good compound to help generate wealth. To have my own mini team in the next 10 years would be fantastic. Then we can scale the operation out a bit and still maintain that high level of service."