ETF firm CEO says interest and volume is increasing in build-up to October 17 legalization day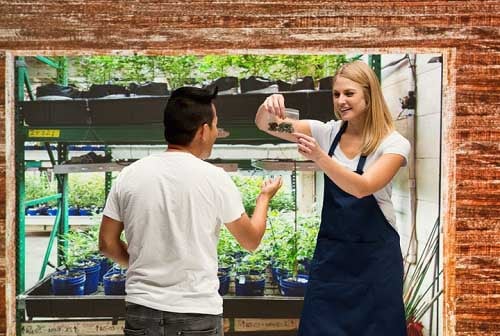 The tertiary industries may be where investors can smoke out opportunities as we approach the October 17 legalization day for recreational marijuana.
Raj Lala, president and CEO at Evolve ETFs, said he is seeing more interest and volume in the Evolve Marijuana ETF (SEED) despite admitting we are in unchartered territory when it comes to the new sector.
The volatility in the space is being illustrated by Tilray's rollercoaster ride on the NASDAQ. The British Columbia LP was at it again yesterday, up 21% at $164.98 by close.
Lala said his fund illustrated the see-saw nature of the weed sector and believes that backdated stats and historic data have no relevance to what is going on.
Evolve launched the SEED fund at $20 market price and by the middle of August it was down to about $13 and change, only for it to surge almost 90% in the past six weeks to just under $25.
He said: "Many advisors are concerned about the volatility and aren't sure they should be putting it into clients' portfolios. But lately some of the clients have just been bugging the advisor enough that they are starting to take an extra look at the sector. It will be interesting to see how it all plays out.
"My personal opinion is that as we approach October 17, I wonder whether the fundamentals will be aligned with the hype. I wonder whether it makes sense to potentially be broadening out into some of the tertiary industries that are going to be benefiting from the rollout like, for example, distribution.
"You look at companies like Shopify and so on; these are examples of companies that are going to be involved in the entire distribution of marijuana – it will be interesting to see whether investor appetites shift over a period of time."
Lala said Tilray's wild fluctuations show that investor enthusiasm has left traditional valuation in the rear view mirror and that it's one of the reasons the firm is not included in SEED. He believes it takes volatility to a whole new level.
"I don't know if the valuations are justified with the fundamentals but when I see a company like that surpassing the net capitalization of National Bank, I think there's got to be some red flags or concerns for investors."
However, he said that just because there's excess volatility in the space and a likely potential future pullback, there's no reason to lose faith. The marijuana industry will just have to negotiate its growing pains in the same way tech did.
He said: "Sure, we are going to have a pullback at some point but that doesn't mean the space will be dead afterwards, it just means it's going to have to figure out a new way to move back to that level and surpass it again.
"Just like tech has had its big roadblocks and pullbacks in front of it and then had to reinvent itself to a degree. It'll be interesting to see whether something like that transpires with marijuana."