One of ARK Invest's star analysts says battery innovation will result in taxis and e-commerce literally taking off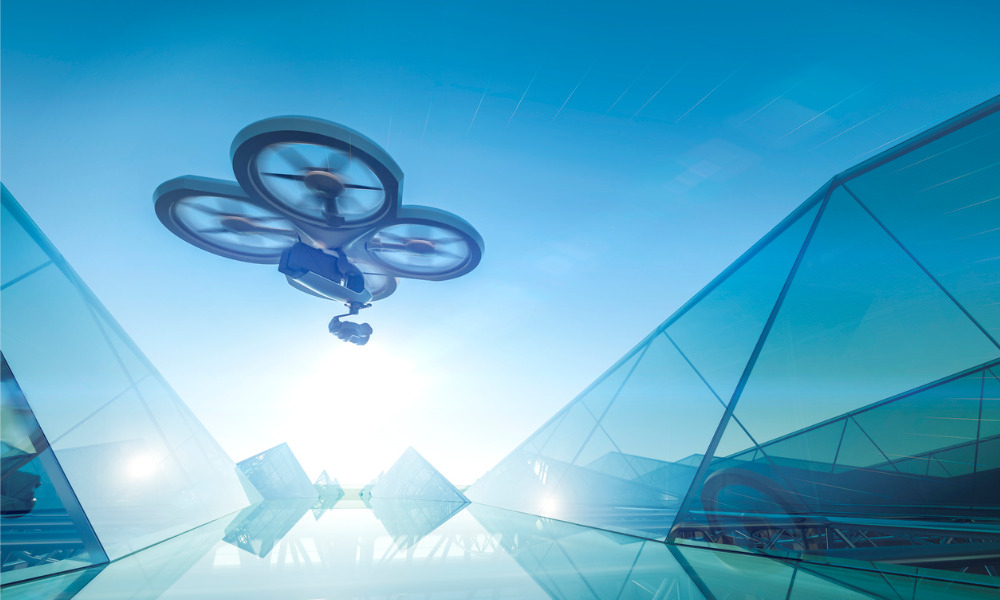 When someone says drones, it's likely you either think of Star Wars or one of those pesky "flying spiders" that suddenly appears, without warning, over your local park.
The latter's Big Brother vibe might put you off but drone technology could be poised to be the next big investment opportunity in the world of autonomous travel.
Tasha Keeney, analyst at ARK Investment Management, the U.S. firm that focuses on innovation and caught headlines with its early support of Tesla, said the development of batteries and autonomous vehicles is not just restricted to the road.
While currently behind autonomous taxis in development, she believes drones will offer dramatic cost reductions to how both people and things get around. The ability to construct an air taxi is "just about" possible with where technology is today, and Keeney puts that down to reduced battery costs and the subsequent speed of innovation.
For example, the cost of a 10-mile drone delivery with a piloted drone would cost about $8 but with a fully autonomous drone, this could be as low as 25 cents per delivery. Keeney explained that, for a pharmaceutical company, someone could get their prescriptions much faster and cheaper than by driving to the pharmacy yourself.
That same cost-effectiveness also applies to taxis. Keeney said: "For the larger drones, the eVTOLs (electric vertical take-off and landing), the research that we've done suggests their cost would be the equivalent to the price of a taxi today, but get you somewhere much faster.
"You could picture these getting you from downtown Manhattan to the airport. And at the time of commercialization, you could either pay up for that air taxi, or take a very cheap autonomous taxi, as that cost comes down on the ground because it would just take a lot longer to get there."
The scope for drones is, of course, huge, from bridge inspections to parcel deliveries, and Keeney said the pandemic has actually aided experimentation and development. With less people moving around, it has presented the ideal conditions for real-world flight trials.
With the regulatory environment really starting to open up to the potential of drones – the possibilities are endless. Drones could be hugely disruptive in the medical space as well as e-commerce and food delivery, for example.
"Say e-commerce as a percentage of total retail is about 18%," Keeney said. "Globally, we think that could go to 60% by 2030 and drones could actually deliver a substantial amounts of those volumes. We also think that the opportunity for drug delivery revenue could total more than $100 billion by 2030.
"Again, this could totally change consumer shopping behaviour. Say you forgot toothpaste, you could get it delivered by drones in less than 30 minutes. It's much more convenient than even today's delivery options – and it's cheaper."