TSX now offers one-stop portal for advisors to learn, screen, and compare funds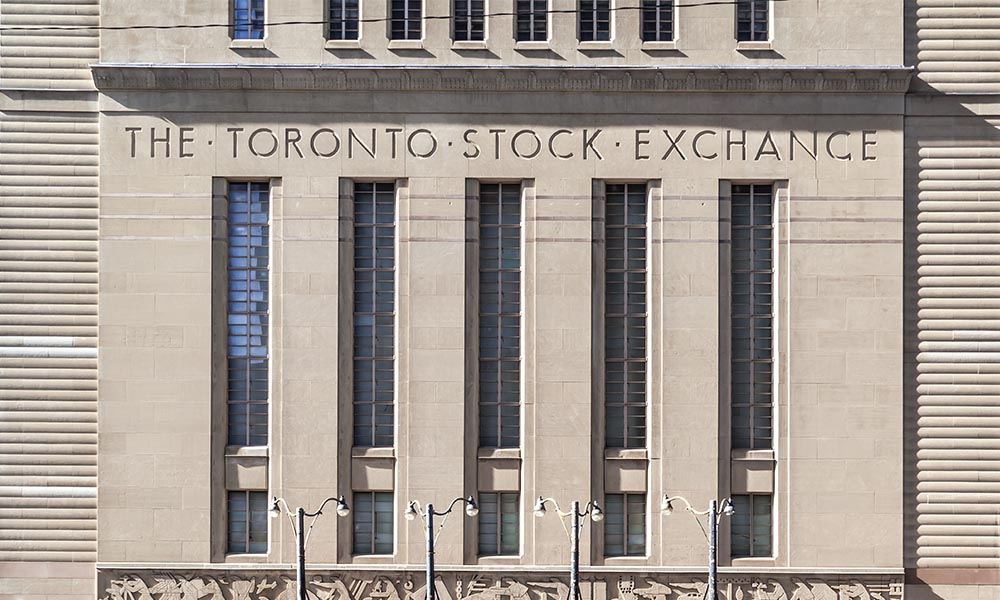 After a year that set many ETF records, the Toronto Stock Exchange (TSX) has launched its new TSX ETF Investor Centre to help investors and advisors learn more about ETFs, plus screen and compare funds.
Graham MacKenzie, head of the TSX's Exchange-Traded Products, said it is offering the tool as ETFs continue to outsell mutual funds, so these finance professionals can get a better understanding of how ETFs work and what benefits they can provide.
"2020 was a banner year for inflows and transactions in ETFs, and we've continued to see that play out in the first half of this year," he told WP. "We're seeing more vehicles and funds come out for ETF issues to match that demand. We've also seen the rounding out of ETF providers' product shelves to meet where investors and advisors want to put their investment dollars, whether it's ESG sustainable investments or income products."
The TSX has seen a surge in space, semi-conductors, clean energy, travel, energy transition, and cryptocurrency thematics.
2021 Setting Records
The TSX reported that the first half of 2021 has already set many records, reinforcing why it is the dominant ETF exchange in Canada.
The Canadian ETF industry surpassed $300 billion in ETF assets under management (AUM) for the first time.
The TSX traded more than $275 billion in ETF value.
67 ETFs launched on the TSX.
Innovation also continued to be a key TSX theme, with the first Canadian Green Bond ETF and two new ETF providers – Ninepoint and 3iQ – appearing.
The world's first Bitcoin ETF (BTCC) was also listed on the TSX. "That's a significant global event with that asset class," said MacKenzie, "something the Canadian capital markets should be proud of because it reflects us as an industry being able to be innovative, work with regulators, and deliver."
The TSX listed the world's first Etherium ETFs (ETHX, ETHR, and ETHH).
The world's first inverse Bitcoin ETF appeared, which MacKenzie said fits well in the array of different cryptocurrency offerings. "It's a volatile asset class," he said, "and it provides opportunity for investors to both hedge their exposure to Bitcoin as well as be opportunistic."
The world's first carbon neutral ETFs – two from Evolve ETFs (SIX and FIVE) and the other Bitcoin ETF, called BITC, from Ninepoint were listed. MacKenzie noted carbon neutral is particularly innovative as it calculates carbon footprint, then offsets it by buying carbon credits.
The TSX welcomed Virtu as a new ETF Market Maker. MacKenzie said it improves the market's competitiveness, which benefits all investors since "strong, competitive, reliable market making is a key to the Canadian ETF industry."
As to where ETFs go from here, MacKenzie said, "I think we're going to continue to see ETF providers work to keep rounding out their product shelves to fill the gaps that exist." He expects that means a continued growth in sustainable products.
TSX ETF Investor Centre
The new user-friendly TSX ETF Investor Centre is a one-stop shop for investors and advisors that is building toward ETF adoption. It lists all TSX ETFs and provides fund attributes, regional and sector allocation, and performance-related data. It contains educational materials and ETF thought-leader commentary and enables different kinds of searches so funds can be compared without checking multiple websites.
"Investors and advisors need to be more nimble to find, distinguish, compare, and cost products," said MacKenzie, noting the centre's educational material will help them find what products best meet their needs. "To meet that adoption and encourage the ETFs, we wanted to fill that gap with a comprehensive ETF screener as well as provide a central place for investors and advisors to find educational material. We also wanted to provide a central place for ETF thought-leaders to provide insights into the use of ETFs and investment opportunities."
It's a big advance for Canadian investors and advisors since, as MacKenzie noted, "historically, if you wanted to learn about ETFs, there wasn't necessarily a centralized place that coupled that information with education and a screener as you'd be taken to websites south of the border."
The TSX is pleased because, as MacKenzie said, "we have a keen interest in seeing the ETF industry in Canada grow. We want to facilitate that growth by providing investors and advisors with the tools necessary to pick the right investment vehicles as well as learn more about ETFs."