Does monetization of wealth markets suit index-tracking vehicle? Are there dark clouds on the horizon?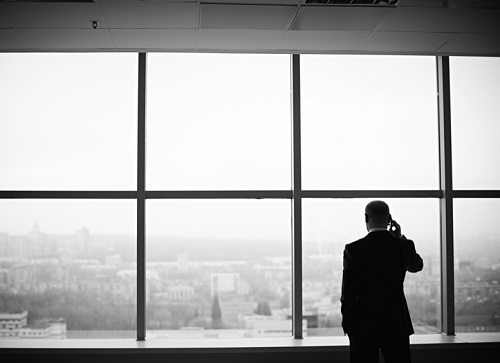 The increasing commoditization of the wealth market has propelled the growth of the ETF industry, according to leading CEOs - but there are red flags on the horizon.
The Radius Exchange Traded Forum in Toronto pulled together a panel of trailblazers in the space, with the likes of Pat Chiefalo, managing director, head of iShares, BlackRock Asset Management Canada, and Michael Cooke, senior vice president, head of exchange traded funds, Mackenzie Investments joining Patrick O'Connor, head of global ETFs, Franklin Templeton Investments, Som Seif, founder and CEO of Purpose Investments and Atul Tiwari, managing director and head of Vanguard Investments Canada, to discuss current trends.
Cooke said the versatility of ETFs is well-suited to the monetization of asset allocation, outcomes, volatility management and income generation. But he warned there were concerns over liquidity and the scope of innovation going forward.
He said: "More investors are going to make larger allocations to ETFs. There is a limit to the scope of innovation in the ETF wrapper. To me, liquidity is not always amenable to the ETF structure, while cost is another consideration.
"[There is a] migration towards outcome – retail advisors and clients and institutional investors achieve very specific outcomes. ETFs are such a versatile building block in that regard. A lot of product proliferation continues and innovation is a friend of the industry but I think there are limits there."
Seif believes that the commoditization is a positive as manufacturers cut costs and are forced to be smarter. However, he said the real eye-opening development was the flood of capital into traditional indexing, which he described as "quite blatant".
He said: "What scares me is that we are at the tail end of one of the greatest bull markets in capital markets history."
He explained that the industry has scaled unbelievably since the 1980s, when Vanguard was being built and interest rates peaked, calling the ETF space a baby that has since grown into a pimply teenager. However, he said things are about to change.
He said: "The problem I face is that with more and more capital [flooding in], it made sense to be passive and whole because with every single environment you've gone through, the three-year correction of interest rates continued to decline and it led you to a position where you should just buy and hold. Where does the industry go from here?"
Seif said the future of the investment markets look nothing like the past few decades, which was a major concern with "everyone going more and more passive and more and more beta".
Meanwhile, Chiefalo said that in his 20 years in the business, he had never seen such a transition in the wealth industry, with the modernization of the portfolio and transparency of costs.
He said: "We're really getting to the core of, what am I paying? What's inside my portfolio? What's my advisor doing for me?
"That structural change that's happening is really at the core of why we're seeing a lot of ETF trends and why we're seeing a lot of growth. We align really well with transparency, we align really well with low cost or easy to understand cost. So, it's no surprise that as the wealth market evolves and changes and modernizes in that way, we see a proliferation in the ETF space."