Evolve ETFs poll offers insight into investor sentiment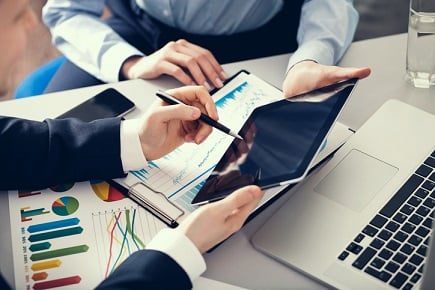 Advisors' appetite for ETFs and active management is set to increase, according to a survey conducted by Evolve ETFs.
More than 150 Canadian advisors gave their thoughts about sentiment across thematic categories like Cannabis, Blockchain and AI, as well as active versus passive and portfolio allocation to ETFs.
The results revealed that advisors expect a 50% increase to their allocation to ETFs over the next two years, meaning an additional $32 billion of assets being funnelled into the space. The survey also revealed that fees, the ability to capitalize on a specific theme and liquidity are the top three criteria for respondents when selecting an ETF.
Raj Lala, Evolve ETFs CEO and president, said: "To me that's quite a bit and obviously as an ETF issuer I'm happy to hear that you're going to see greater and greater adoption. You have the dealers, the fee pressure … so many forces in play that are pointing towards ETFs. I think you will continue to see growth there."
The feedback also indicated that more advisors are using active ETFs versus passive, even though only 20% of Canadian ETF assets are in active. Evolve believes this suggests greater growth potential in active as well as a strong institutional preference for passive.
The other standout finding from Lala's point of view was the opinion that AI will be the number one investment trend to have a major impact on the markets over the next two years – more so than Blockchain, cryptocurrencies and marijuana.
That surprised the ETF firm's founder, who believes it's a good "rear view mirror" tool to see how things performed but that the human element remains vital in assessing companies' go-to-market plans and management teams.
Lala said: "Most of the survey reaffirmed what I already felt, which is nice because it's a validation that advisors are going to increase their allocations to ETFs, which I think most people already knew.
"The thing I found personally beneficial is that there was a big affirmation for the need for active management in ETFs and the appetite for them. That's nice to see because when we enter into a choppy market or potential decline market, I think a lot of people will realize the importance of active management again, and because we've been in the longest bull run in history, it's sometimes easy to forget."
Related stories:
CEO reflects on career rise, launches new blockchain ETF
Why ETFs are the investment world's 'Spotify'