New CEO said the sector is underserved and under-allocated among advisors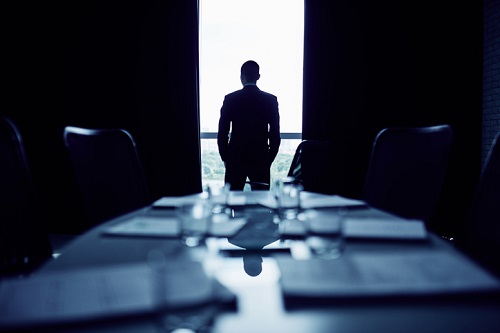 Dennis Mitchell will lead a roll out of new mutual fund and ETF products with Starlight Capital, a newly formed real estate securities platform.
Mitchell is chief executive officer and chief investment officer of the latest global, active venture from Toronto-based Starlight Investments, and expects its first product to be unveiled by late June at the earliest. He is eventually targeting $5 billion of assets under management.
He believes Canada is underserved when it comes to real estate-orientated products – especially compared to the US – while the majority of advisors are under-representing the sector in their portfolios.
Mitchell said that the country's big eight pension plans have a combined allocation towards real estate and infrastructure of about 29% - something that is not reflected by Canadian advisors.
He said: "I would argue that advisors do not have that much allocated towards real estate and infrastructure in their books, so you've got a situation where there is a dearth of supply for real estate-oriented products in this country and there is a lack of allocation.
"Whether that's because of that lack of supply or knowledge to this point, we feel very strongly that this creates an opportunity for us to create strong products that will create strong risk-adjusted returns for advisors and improve the overall risk-adjusted returns of their portfolios. We see a dearth of competition in this space and it bodes well for our ability to aggregate capital."
Currently going through the process of registering with the Ontario Securities Commission, Mitchell said those scared off by speculation over a rising-rate environment should re-evaluate the strength of the real estate market.
Rather than short-term interest rates, he said, it's the longer-term bond yields that affect real estate capitalization.
Mitchell said: "When we look at the landscape, despite the fact that the Federal Reserve has hiked the rate six times since 2015, 10-year bond yields have only gone from 2.3% to just below 3% over that time period. Now that's a big percentage move but on an absolute move, it's only about 70 basis points. Most real estate entities are going to be able to absorb that."
He added that a 3%, 10-year bond yield is still well below historically levels and the same applies for Canada, while forecasts suggest inflation will be contained at about the 2.5% range for Canada, Europe and the US.
"It's an environment where we don't expect the long bond yield to rise dramatically and in an environment like that, real estate securities should perform very well," Mitchell said, adding that the earnings profile of real estate companies should give investors confidence during volatile periods.
He said: "If you look at diversified businesses and the sheer number of things that could possibly go wrong, and then you compare it to real estate securities where there is a much greater level of security and predictability, I think that is very attractive to advisors and investors at all stages of the cycle - and certainly if you're worried about the cycle being upset in the near term."
Mitchell added that the typical 8-12% return of real estate funds is a good indication of what he expects to be able to deliver to investors and said Starlight Capital will target companies domiciled in developed markets rather than emerging ones.