CEO Andrew Marsh tells WP about plans for a brighter future after "emotional" and uncertain times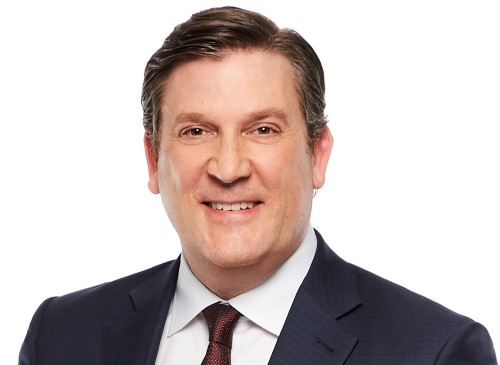 Richardson GMP has been given a makeover as it aims to put its destabilizing on-off sale well and truly in the past.
Two years ago, the independent wealth management firm's much-hyped deal with TD Bank fell through. Yesterday, it took what it hopes will be the final stage of recovery, announcing a new look, a more streamlined online platform and improved client access.
CEO Andrew Marsh told WP there were two main reasons for the revamp: to give the company a bolder, more contemporary presence and to separate the current thriving company from the one that was put up for sale.
Marsh said a rebrand had been on his mind since he became CEO eight and half years ago, only for plans to be interrupted by the acquisition of Macquarie in 2013 and then the sales process, which began in 2015.
He said: "I was concerned I'd be putting all this time and money into a rebrand without a secure ownership, so I'm glad I didn't do it in 2015 because we went through a sale process that didn't play out, thankfully.
"The second reason for rebranding is to stake out a claim and separate ourselves from the platform that was put up for sale to this firm which is no longer for sale and is having record financial performance and really making some good progress in terms of growth. So, it's a way to stake a claim that that was then and this is now."
Marsh admits the bruising near-sale, and the speculation and uncertainty around it, hurt morale among the company's advisors, who were financially and emotionally invested having all taken the same risk in joining the independent firm.
"When you are standing on the doorstep of that being taken away with a sale, it really does affect you. It was an emotional time for us.
"My focus on the two years hence has been to really set the stage where we can own our story back and set the stage for growth. So this brand launch is really the combination of us shifting the gears from having two years of rebuilding the foundation from that sales process and getting ready to announce to the world that we are here, are competing and have significant growth plans going forward."
From the embers of the failed takeover, Marsh is bullish about Richardson GMP's future and believes it is perfectly position to take advantage when, as he expects, the stars align in its favour as a "high quality, high-end wealth management shop".
He said there is such a level of discontentment among advisors at its biggest competitors that Richardson GMP's new online platform and the values espoused will lure top-performing, high-end money managers.
He said: "We are probably seeing the greatest sense of disillusionment among high-end advisors at our largest competitors and I think there are many advisors that are looking for a platform that better reflects their own values and services they want to offer clients.
"When you look around the landscape, they see more large firms or smaller independent firms that don't align with their values. I believe Richardson GMP has the highest of professional standards with a very sophisticated high-end platform, with which many advisors can serve their clients."
Marsh points to the entrepreneurial spirit at the heart of RGMP and said this feeds into what he's witnessed recently in the industry; advisors looking to serve their ultra-high-net-worth clients with non-traditional alternative investment products.
While he doesn't foresee the firm recruiting at a pace of 25 advisors in 12 months, for example, he wants to grow the roster aggressively with the right calibre of new partners that fit the business model. This, he said, will mean between 5-10 new advisors a year across the country.
He said: "We have an entrepreneurial spirit that has been slowly dying in our industry. When I say values, I don't just mean doing the best thing for clients because I think there are great advisors everywhere - but we value an entreprenuerial spirit here.
"We value an ability to give an advisor the freedom to serve their clients as they see fit. We hold them accountable in the sense of partnership but it really is becoming more unique to the landscape."
In the short-term, Marsh is focused on getting word out that Richardson GMP remains proudly independent with a new brand he hopes will convey what it stands for.
He said: "It always bugged me that here we were, this firm that was trying to be disruptive, leading edge, innovative, working with some of the best individuals in the industry and we looked pretty much like everybody else.
"Your brand isn't your logo or your tagline, it's everything that you use to explain to the world who you are and what you stand for. I just never felt that there was a real authentic connection between who I believed we were and what I believed we stood for and what we were putting it out there for.
"I always wanted to really take ownership of that look and feel, be a little more bold, more modern, a little more contemporary."
Follow WP on Facebook, LinkedIn and Twitter