A new poll sheds light on the attitudes and demographic traits of Canadians with ETF exposure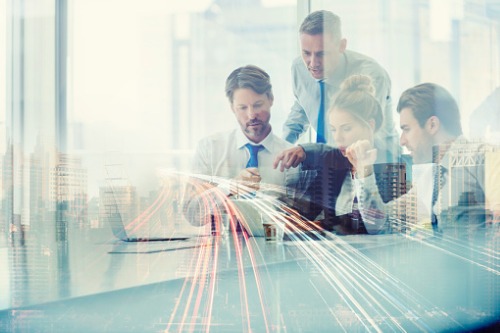 As Canada's ETF space continues to see inflows and higher asset levels, the Canadian ETF Association (CETFA) has released a new report that shows key information about the investors who hold the products in their portfolios.
Based on research conducted with Credo Consulting, CETFA determined that ETF investors represent 7.3% of all investors in Canada. The survey also found that 74% of ETF investors were men; within that group, 75% said they have sole financial responsibility within their households. In terms of age, the typical investor was also found to be either within the accumulation phase (35 to 44 years old) or already in their senior years (65 and older).
Compared to other investors, ETF investors appeared more financially literate and confident; in testing, ETF investors reportedly scored 79% while other investors got 29%. They were also found to be more likely to get financial advice (28% vs. 19% among all others).
Examining the behaviour and thinking of ETF investors, the survey found that they tended to scrutinize investments more closely and maximize tax-advantaged vehicles. They also generally conduct their own research to confirm the advice they receive; accept and like taking financial risk; and are more likely than other investors to interact with financial advisors online.
The findings also suggest that ETF investors are more high-maintenance than other investors: aside from expecting more advice model flexibility, they're also more prone to switching advisors if they do not get what they want.
Looking at the features that investors desire from ETFs, the top cited factor was low MERs (64%), followed by relatively low acquisition cost (58%) and diversification in a simple product (53%). Other characteristics that were cited include:
Easy to work with (49%)
Very liquid (47%)
Trade like stock (44%)
Track closely to reference index (40%)
Easy to understand (40%)
Dividends reinvest automatically (40%)
Deliver performance (39%)
Men and women exhibited differences in their considerations in selecting an ETF. Seventy-eight per cent of men found an ETF moderately or very appealing if their financial advisor feels it is appropriate for their needs, as opposed to 66% of women. And while 63% of men also agreed or strongly agreed that they use an ETF upon an advisor's recommendation, only 45% of women gave the same answers.
The report also found that ETF investors tended to consider charitable giving and vacation property as important parts of their financial plans; on the other hand, they tended to consider taxes, retirement, education, and child care as less important.