Usage in clients' portfolios set to increase as interest grows in certain themes and asset classes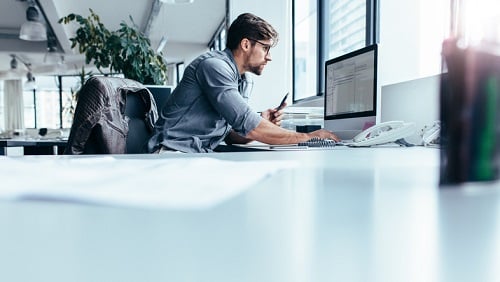 The massive growth of the Canadian ETF industry is not likely to abate soon as advisors are set to increase their portfolio allocations to ETFs over the next two years, according to a new poll from Evolve ETFs.
In a survey of 106 independent advisors conducted from October 23 to November 14, the firm found that 19% of their book on average is currently invested in ETFs. But in two years, respondents expect to raise that to an average of 28%.
How will advisors decide what ETFs to add to their clients' portfolios? Around six tenths (60.2%) of respondents cited transparency as a priority, and nearly as many cited fees (59.18%) and liquidity/spreads (59.18%). Focus on a specific investment theme was also a priority among 50% of the participants; the survey found that an average of 15% of the advisors' portfolios was invested in thematic ETFs.
When asked to indicate their interest in a list of investment trends, technology emerged as a strong theme. The majority of advisors said they are very interested in cyber security (62%) and AI; slightly less than half (44.34%) were very interested in robotics/automation.
And while multiple surveys have indicated increased investor attention on socially responsible investing (SRI), 47% of the advisors surveyed said they do not consider it a factor in their investment decision-making. This finding, according to Evolve ETFs President and CEO Raj Lala, reflects advisors' skepticism with respect to the investment advantages of SRI.
Another possible factor in advisors' future ETF allocation decisions is their views on the markets over the next 12 months. There was moderate agreement that Canadian equities and global equities will go higher (shared by 48.51% and 54.46% of advisors polled, respectively), as well as a lower outlook for Canadian bond yields (48.51%) and global bond yields (42.57%).
Reflecting the negative view on Canadian bonds, a quarter of advisors said that they will be decreasing their allocations to Canadian bonds (25.74%) and Canadian corporate bonds (25.74%) over the next year. Allocations to high-yield fixed income are set to decrease even further, with 38.61% saying they'll trim their exposures to the asset segment.
Equity allocations, meanwhile, are poised to rise in the next 12 months. Nearly a quarter of respondents said they will increase their exposure to Canadian equities (23.76%), and almost a third said they'll raise their allocations to global equities (31.68%). Alternative fixed income is also getting some interest, with 24.75% of respondents expressing plans to increase their exposure.
The survey also asked advisors to indicate the type of ETFs they use. While the success of ETFs is mostly attributed to passive strategies, the survey found more advisors saying they use active ETFs (80.61%) than those who reported using passives (66.33%). Around four-tenths (39.8%) said they use smart-beta ETFs.