Fixed income, currencies, and thematic investing are among the areas to watch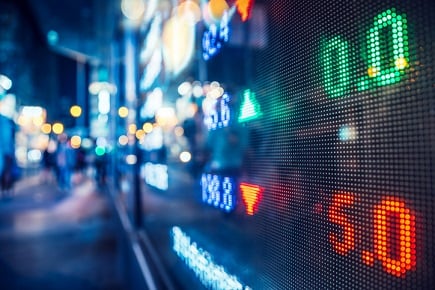 2017 was another record-breaking year for the ETF industry. According to
BMO Global Asset Management
, global ETF assets topped US$4 trillion, and
the Canadian market rose
by 56% to reach $140 billion; it's estimated to reach $400 billion by 2023. New highs were also seen in the US (US$3.4 trillion AUM), Europe (US$762 billion), and the Asia Pacific (US$437 billion). This coincided with a growing equity market that favoured momentum investors.
But investors and advisors should prepare for changes. In its 2018 Global ETF Outlook, the firm said there may be a rotation out of momentum and into value investing due to high valuations, rising interest rates, and strengthened inflation expectations. The outsized impact of FAANG stocks has also prompted index providers to reconsider sector classifications,
which will impact ETFs
that track the information technology, consumer discretionary and telecommunications sectors.
Celebrating our industry successes in the wealth management industry
Currencies will also become more critical. Because of central bank activity, ongoing NAFTA discussions, and rebounding oil volatility, CAD/USD volatility is likely to persist in 2018, making ETFs with hedging strategies more critical.
Fixed-income investments saw increased attention in 2017. As more fixed-income experts anticipate a flattening of the yield curve, the ability to balance and adjust interest-rate risk has become a top priority for investors.
The BMO report also stressed the growing appeal of thematic investing. The increased interest in Bitcoin has driven many
applications for cryptocurrency ETFs
. Artificial intelligence was also a key growth area, with new ETFs either investing in the technology or incorporating it into their underlying investment methodologies. ESG investing was another thematic focus as more investors become mindful of the companies their dollars are being invested in.
Related stories:
Institutional investors show hunger for alternative credit
'Blockchain revolutionary but not a sound investment'