Firm targets summer announcement for new product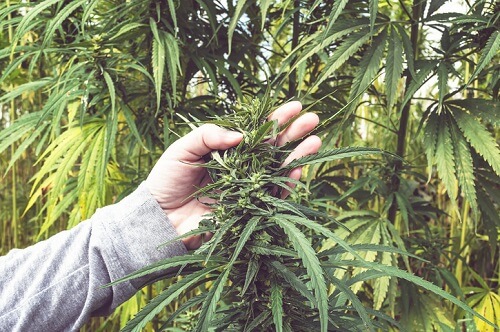 Horizons ETFs is aiming to launch a leveraged cannabis product this summer for investors who want to trade on the sector's volatility.
President and co-CEO Steve Hawkins wants to style the offering in line with its betapro products where, for example, it has 2x crude oil and -2x crude oil ETFs. He said that the weed version would be a 2x and either a -1 or -2 marijuana stocks.
He said: "There's a lot of capital market activity in the marijuana space now – our gold stock ETF, HGU and HGD, for example, which is double gold stock up and double gold stock down, between the two of the them they are extremely actively traded on the Toronto Stock Exchange because there's a significant amount of volatility in those underlying securities."
Hawkins said direct investors in the cannabis space are often very positive or negative about such a news-driven industry.
He said: "Even the Canopy listing has created a nice little pop in the marijuana stock and it's transformed into the other stocks as well and filtered down in a waterfall effect.
"If somebody wanted to trade against that as it's going on, they literally don't have a mechanism to do that other than shorting.
"So if we are able to offer a retail product that could potentially bet against the rising marijuana stock market, then I think that is something the Canadian retail product pipeline should have."
With the sector streamlining gathering pace after Aurora's $3.2 billion takeover of MedReleaf, and Canopy also flexing its muscles with acquisitions and plans to register on the New York Stock Exchange, Hawkins believes this could intensify further when Big Alcohol comes knocking.
He said that when Canada goes full recreational, he expects these companies to compensate for a drop in booze sales by getting into the cannabis space.
He said: "How can Big Alcohol in Canada think that they are going to be able to continue the same sales here? It's not necessarily going to be cannibalising but they are going to be losing sales dollars and then do they want to be participating on the other side on the recreational sales? They might want to.
"Constellation saw the writing on the wall very early on in the process and bought a nice stake in Canopy and they are going to be able to participate on the back end once recreational is approved.
"That's a very positive insight for the industry and the Seagrams of the world; they're going to see the writing on the wall. They are not stupid people and they are going to be actively involved in this space at some point in time in the future."