New figures on Canada's ETF industry reveal little change over the previous month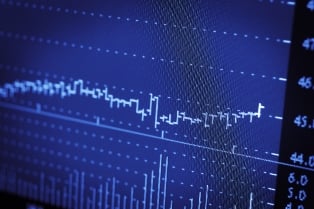 Newly released figures suggest that July was a slow month for Canada's ETF industry.
According to the latest monthly report from the
Canadian ETF Association
(CETFA), ETF assets in the country amounted to $130.5 billion as of July 31. This was not much different from the $130.9 billion reported at the end of June. The association tallied 514 ETFs at the end of July, meaning just one new ETF was created during the month.
There was no change in the rankings of ETF providers.
BlackRock Canada
remained on top with 117 ETFs holding a total of roughly $55.3 billion in assets — though that was $1 billion less than the amount they held in June.
Second-placer BMO Asset Management had 76 ETFs with assets of around $41.5 billion; the firm led all 24 Canadian ETF providers in net creations for the month, gaining some $765 million in assets. Vanguard Canada, with 33 ETFs and roughly $12 billion, took third place in assets.
The top 20 largest ETFs in terms of assets for July included 11 of BlackRock Canada's iShares ETFs and nine ETFs from BMO. All in all, they accounted for roughly $51.2 billion in assets.

The distribution of ETF asset categories in terms of market share was largely the same. Equity ETFs accounted for 67.3% of the market in July, compared to 67.2% in June. Investors apparently kept to their North American preference, as Canadian-equity ETFs took 27.7% of total market assets and US-equity ETFs had 17.2%.

The share of fixed-income ETFs was unchanged at 30.3%. Investment-grade fixed-income ETFs dominating the category with 26.8%, composed of 12% in corporate debt exposure, 4.7% in government-bond exposure, and 10.1% mixed.

The remaining 2.5% of the market went to commodity, multi-asset class, and currency ETFs.
For more of Wealth Professional's latest industry news, click
here
.
Related stories:
Is Canada's ETF growth sustainable?
Canadian ETF market hits $130.9-billion milestone