And they believe 2019 will favour active portfolio management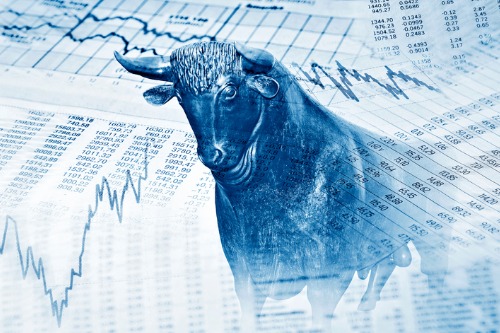 Almost two thirds of institutional investors are preparing for an end to the US bull market within the next 12 months.
A survey by Natixis Investment Managers reveals that despite the end to record-high stock prices and record-low volatility, most institutional investors feel they can weather the storm of more turbulent times ahead.
"Our research shows institutional investors are already positioned for the potential market turbulence on the horizon," said David Giunta, CEO for the US and Canada at Natixis Investment Managers. "For these sophisticated investors, actively managed strategies and alternative investments are their tools of choice to help optimize their portfolios for the challenges ahead."
Active will dominate in 2019
The survey of more than 500 institutional investors around the world also found that 79% of institutional investors agree the market environment in 2019 is likely to be favorable for active portfolio management.
They continue to increase their allocations to active strategies while their use of passive strategies continues to decline with 70% active and 30% passive currently, up from 64% active with 36% passive in 2015.
How they are allocating to assets
The investors expect to reduce their equity allocations from 38% of their portfolios to 36% in 2019 while increasing fixed income from 37% to 38% and cash from 5% to 6%.
Alternatives are expected to remain at 18%. Among the biggest moves within classes, 41% of institutional investors expect to decrease exposure to US equities, and 36% expect to increase exposure to infrastructure.
Healthcare, IT, energy, and financial services are all hot sectors for 2019.
Financial crisis within 5 years
Among the risks for 2019, geopolitical risk, trade disputes, and rising interest rates are among the top 5.
Although roughly half of institutional investors believe that regulations put in place after the financial crisis have been effective at mitigating market risk, most (64%) believe that another global financial crisis will occur within the next five years.
"Institutional investors have time horizons that average ten years or more, so while it is important for them to look at factors that will affect short-term performance, the survey results also yield critical insight into bigger issues, such as interest rates, political upheaval and the debt crisis that institutions see as driving long-term investment strategy," said Bob Hussey, Executive Vice President, Sales Management.
Keep Calm & Invest On – new #InstitutionalSurvey reveals market outlook & asset allocation plans for 2019 https://t.co/FUMLATdcNP pic.twitter.com/rsPLnfQqhy

— Natixis IM (@NatixisIM) December 5, 2018