Som Seif, CEO of Purpose Investment, challenges industry not to accept status quo as we enter tail end of market cycle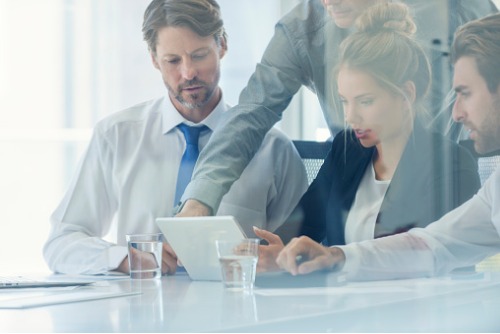 Investment companies should be feverishly working out how to solve the problems presented by being at the tail end of one of the great bull markets.
President and CEO of Purpose Investments Som Seif, speaking at the Radius ETF Conference in Vancouver, said firms have to decide whether they are simply a manufacturer of product or whether they are an investment company and fiduciary.
If it's the latter, Seif said, you should be working out where the alpha is going to come from as the cycle enters its ninth inning.
He said: "If you are an investment company, which we try to emulate, you care, you are thinking always on behalf of your customers; the situations they are facing, how to improve and solve problems.
"It would be really silly to sit here as a money manager today thinking that at the tail end of one of the great bull markets, of one of the great interest-rate cycles, one of the great credit cycles, that the status quo is good. So we need to be improving. We need to be solving problems."
Seif challenged the conference audience to think about how the next 10 years of fixed income is going to look and asked how investors will generate alpha, not just in gross returns but also on risk-adjusted returns.
He said: "I think the bigger issue is how you believe the next 10 years of your investment returns are going to look. And unfortunately, what I see from our industry is a consistent showing of historical returns and not enough talking the truth and what the next 10 years are going to look like.
"I can walk in with a balanced fund and show you a 10-year return that looks phenomenal. I can't necessarily say that my next 10 years of balanced fund returns are going to look the same. So if I can't come to you and help you solve that problem, then I'm just a manufacturer of product. I think that's a real dilemma people are facing."
Seif also questioned how much true innovation is being done in the ETF space. He said that, for the most part, the growth of new products has been "just the same old".
He added: "It's been a beta market for 35-37 years. Everyone has won by being passive or exposed and if you closed your eyes and open them a couple of years later, you won again. The reality is being passive and long has been a wonderful thing.
"What lacks right now is innovation and how do we work in an environment like we are going into that's going to be very different than the last one."
Related stories:
PM: Don't switch to active because of rising rates
The ETFs that come with tax-protection tactics