As AI mania sends semiconductor stock valuations soaring, ETF strategist recommends alternative option for exposure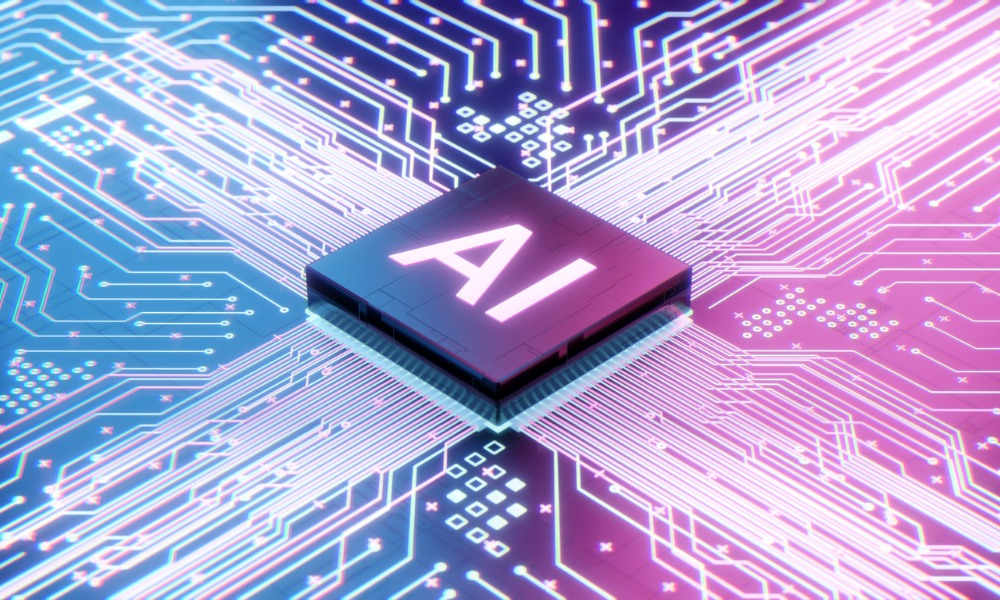 After thematic investment strategies and growth stocks lost their lustre amid the carnage of 2022, the pendulum of market sentiment is swinging back toward exuberance over artificial intelligence. And according to one investment industry leader, the shine of AI is far from just a flash in the pan.
"Artificial intelligence is a real disruptive technology that probably has long-term implications for global growth," Mark Noble, executive vice president, ETF Strategy at Horizons ETFs, told Wealth Professional. "I'm firmly of the view that we'll see a doubling of the market value of AI."
Noble estimates that from around $600 billion today, AI will surge past a trillion dollars in market value by 2030. Aside from the technology's all-encompassing influence on modern life, he says that big bang will be driven by its nascent but rapidly solidifying potential as a predictive and generative technology.
"A lot of these AI companies are small software companies," he says. "So from an investment perspective, the most direct way to get exposure is actually through semiconductors."
In the U.S., companies that are leading the way in developing advanced microchips and graphics processing units have profited handsomely from AI fever as they trade at extreme multiples. It's no wonder, Noble says, as any business that engages in AI processing or integrates AI in their enterprises will require a significant investment in advanced semiconductors.
Citing data from VandaTrack, the Financial Times reported that net purchases of U.S. stocks retail investors reached nearly US$1.5 billion on May 30 and May 31, marking the highest daily figures in three months. The flows showed extreme interest in tech as more retail investors started turning their attention to AI-associated companies.
That excitement – "I would almost refer to it as a mania," Noble says – allowed Nvidia, a darling stock during the Covid tech boom, to become the first chip company to reach a trillion dollars in market value. Microsoft, along with less-prominent tech names like Palantir and Marvell technology, also benefited.
The current valuations for chips might be too steep for many investors, but they're not the only way to get pick-and-shovel exposure to AI. Noble says the foundry business for semiconductors, which involves the manufacturing of intellectual property and chip design, is still trading at fairly attractive multiples.
Horizons offers Canada's only ETF focused exclusively on semiconductors. The Horizons Global Semiconductor Index ETF, CHPS, provides passive exposure to the 50 leading names in semiconductors, including GPU companies like Nvidia and AMD as well as foundry companies like TSMC and Globalfoundries.
"There's a lot of money being invested into the expansion of semiconductor infrastructure, mainly being driven by artificial intelligence right now – not just private money, but also public money," Noble says. "Tens of billions of dollars is being put to work by both the US and Chinese government to onshore manufacturing because AI and data integration is viewed as such a critical component of long-term economic growth … they view complex supply chains as a major security concern, so they're looking for ways to control them more domestically.
"The future looks extraordinarily attractive for AI and semiconductors. It's just a case of also looking at the valuations right now … like all long-term growth themes, you can be paying a lot to get in right now," he says. "If you feel like you're late to the party on AI, maybe look at some more diversification across a broader portfolio of semiconductor stocks."