The recent correction has highlighted the need to mitigate risks, but investors need to be careful not to miss out on late-cycle returns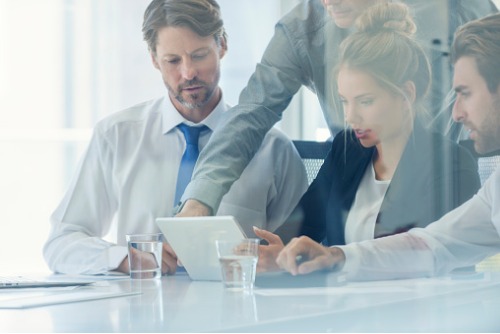 The current market environment is forcing advisors to perform a tricky balancing act. The recent equity correction has definitely highlighted the need to mitigate risks, but at the same time investors need to be careful not to miss out on late-cycle returns by going too defensive when repositioning portfolios.

Fortunately for the modern investor, there are ETFs designed specifically for this stage of the cycle. BMO GAM offers six ETFs designed specifically to maintain participation in late-cycle performance while defending against increased volatility. BMO GAM's suite includes the BMO Low Volatility U.S. Equity ETF (ZLU) and the BMO Low Volatility Canadian Equity ETF (ZLB).
"These ETFs preserve investors' upside potential by levering the 'low volatility anomaly' and manage clients' expectations by taking action to reduce risk while staying invested in the markets," says Chris Heakes, Director, Portfolio Manager, Exchange Traded Funds, BMO GAM. "ZLB, in particular, has a legacy of achievement. It's been in the first percentile in its fund class for the past five years and a top-decile performer year-to-date."
Heakes is a firm believer that maintaining continued equity exposure while minimizing drawdowns by adding low-beta-weighted ETFs is a strategy that will leave investors in a strong position to outperform once markets recover. "ZLB, ZLU and ZLD (the BMO Low Volatility International Equity Hedged to CAD ETF) have consistently had lower downside capture relative to broad indexes," says Heakes.
Utilizing low volatility strategies enables advisors to play defence without having to the time the market. Research demonstrates that, by preserving a greater portion of their capital during times of decline, stocks with comparatively low variability often outperform over full market cycles.
"Adding exposure to these assets is important given how difficult it is to predict the timing and source of external shocks," Heakes says.
While low volatility ETFs seem like a good option given the current backdrop, investors need to do thorough research before making any decisions. Heakes recommends choosing a low volatility fund that's uncorrelated to the broader market. Investors should avoid low-volatility ETFs with active caps on sector allocation, which tie them to the index and limit the risk mitigation value they provide.
"ZLB and ZLU are pure-play funds, with largely unrestricted exposure to low-risk equities in their respective markets," Heakes says.
"Over the last five years, ZLB doubled the performance of ZCN, our proxy for the S&P/TSX Composite – demonstrating the power of the 'low volatility anomaly' to guard against drawdowns and keep you in a position of strength for when equity prices recover. Investors anxious over the pullback in equities, but willing to stay in the market, will find ZLB and ZLU offer a perfect middle-of-the-road approach."
This article is for information purposes. The information contained herein is not, and should not be construed as, investment, tax or legal advice to any party. Investments should be evaluated relative to the individual's investment objectives and professional advice should be obtained with respect to any circumstance
Any statement that necessarily depends on future events may be a forward-looking statement. Forward-looking statements are not guarantees of performance. They involve risks, uncertainties and assumptions. Although such statements are based on assumptions that are believed to be reasonable, there can be no assurance that actual results will not differ materially from expectations. Investors are cautioned not to rely unduly on any forward-looking statements. In connection with any forward-looking statements, investors should carefully consider the areas of risk described in the most recent simplified prospectus.
BMO ETFs are managed and administered by BMO Asset Management Inc., an investment fund manager and portfolio manager and separate legal entity from Bank of Montreal.
Commissions, management fees and expenses may be associated with investments in mutual funds and exchange traded funds (ETFs). Trailing commissions may be associated with investments in mutual funds. Please read the fund facts, ETF Facts or prospectus before investing. Mutual funds and ETFs are not guaranteed, their values change frequently and past performance may not be repeated.
®/™Registered trade-marks/trade-mark of Bank of Montreal, used under licence.